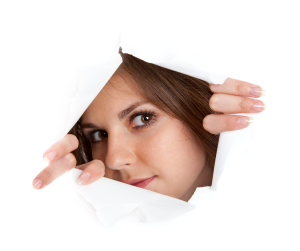 Does your blog pass the blink test? Content is king, but if your design stinks, visitors won't get past the banner. They won't stay, they won't get to know you and they won't subscribe to your blog.
I mentioned this in my previous post: in order to impress visitors and showcase your business expertise, your site must pass the "blink" test.  If it doesn't, you could be spending a lot of your valuable time blogging for nothing.
Bad blog design = bad marketing = no new business. Stinks, doesn't it?
The three critical blog "must have" elements you need to consider:
Branding/Personality (Banners, logo, photos)
Navigation/Simplicity (Layout, use of white space and read more)
Content (Problems you solve for your readers)
Branding/Personality