If I've said it once, I've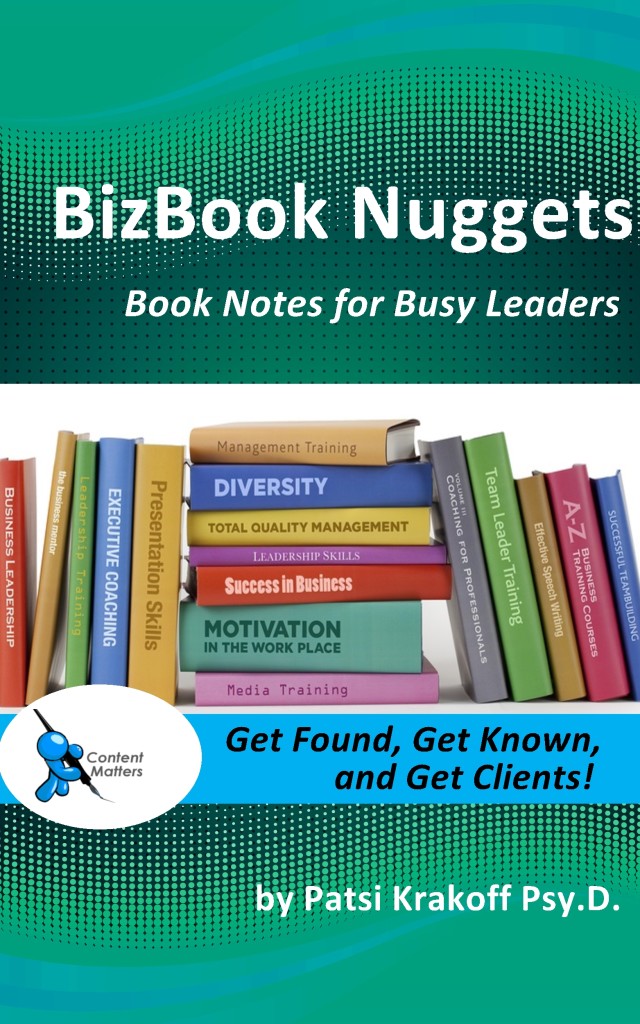 said it a thousand times: your business newsletter content must solve problems for your readers or help them meet a need.  So, if your newsletter topic is something that you can't cover in an e-newsletter, don't be the Newsletter Grinch: give it the attention it deserves and cover it properly on a blog page.  Your audience will appreciate your attention to detail, as long as you provide value.
In my previous blog post, I shared tips to get your business newsletter read, specifically, how to grab attention with a compelling subject line and headline. But once you get your readers to open your email newsletter, make sure they keep reading by offering compelling, relevant information.
For example, I create and distribute a newsletter called Biz Book Nuggets (if you haven't subscribed, you can sign up in the upper right corner of this page.)  This newsletter includes insights gathered from all the leadership business books I read. Read More→