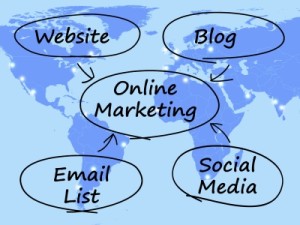 Does blogging still make sense for your business? Is a business blog worth the time you need to research, write, format and publish quality content?
Some busy professionals ask me if it's worth it to blog or would keeping in touch with people through social media sites work just as well? It's a good question, particularly for small businesses, coaches and consultants who don't have staff and a lot of time.
Publishing a quality blog requires time and effort. The average person needs at least two hours to complete all the tasks necessary for one blog post, and should be publishing 2-3 times a week.
Ten years ago, when I first started blogging I declared a blog to be "The best darn marketing tool on the planet!" It was if someone had handed me a microphone and people across the globe started hearing what I had to say. I started getting found online and boosted my business revenues exponentially.
But ten years later, there are a lot of ways to spread your word and publish quality content online. Communication is possible everywhere. Clients can be reached through Facebook, LinkedIn, Google+, Twitter – the list goes on. Read More→