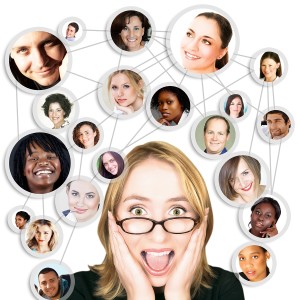 How can you use Social Media tips when you're away from the office for a week?
What can you do to stay in touch with your clients when you're out of town on a trip or vacation? I've been playing hooky: I went to a tennis ranch in Texas where we played tennis six hours a day. I was able to schedule publishing on my client blogs ahead of time, but my own blog suffered.
The good news is that it got me thinking about shortcuts and what can be done to extend your reach of online content marketing using social media tips.
Many of my readers are busy professionals who don't have a lot of time. The danger of sites like Twitter, Facebook and LinkedIn is that they can suck you in and spit you out hours later… and time is money.
For those of you who have the bare minimum of time, and still want to get results, here are a few social media tips. Please feel free to join in and add other tips in the comments section. I must be doing something right: these tips have resulted in new clients directly from Twitter, Facebook and LinkedIn. Read More→