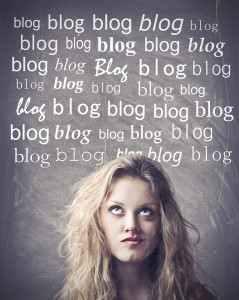 Ever get stuck with blogger's block? Can't get a spark of creativity going? Fingers just lay there on the keyboard like wet noodles… How can you get your creative writing going again?
Finding yourself in the horror of a creation-less void is never good. Your mind empties of anything that seems worthy of being said, and you feel helpless.
Writer's and blogger's block is a completely natural event experienced by writers, usually as a side-effect of writing for a deadline. Everyone has experienced it, and it's not uncommon to panic a bit when it happens.
Here are some suggestions from a writer who's been around the block…
Read Read More→