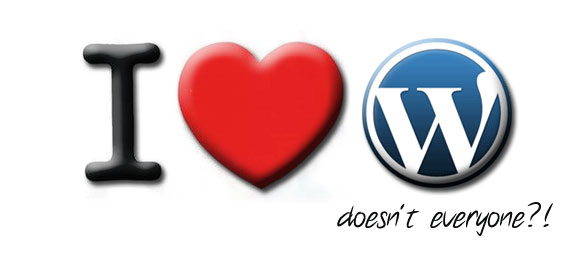 Have you ever been frustrated formatting a sales page?
You know that WordPress makes publishing on the Web easy. So why not create your sales pages using WP?
Well, the problem with that is that it comes out looking like your blog or website, not a professional sales or landing page. There are too many distractions, the header, the side-bar widgets, the navigation bar… not good.
You need your landing page to look like one:
Anything less will distract from the action you want readers to take.
Anything less will not build trust in you and your business.
Suzanne Bird-Harris struggled with this, and she's a WP expert. I struggled with it, too. Suzanne got so fed up she went and created a WP Sales Page template. I bought it. I use it. I love it.

The WP Sales Page Webcast
I interviewed Suzanne and we discussed the important keys to a landing page that gets results:
Transcript in PDF: Krakoff-Bird-Harris-WP-sales-page

Audio File: WPSalesPage Teleclass (MP3)
Here are the slides from the event, in PDF:


Teleclass Slides (PDF)
Since you're smart, (and I know you like to save time, money and energy), you'll check out the WP Sales Page template. It comes with everything you need to install it onto your WP platform, including graphics bonuses and tutorials.

It's $37 and I whole-heartedly endorse the WP Sales Page template. Here is my affiliate link.
Here's what some people emailed this week:
"Hi Patsi – your webinar training on how to incorporate a sales page into a WordPress platform is one of the BEST things I've participated in this year.  (I'll be creating my own WordPress blog shortly, now that I've gotten my feet wet using Typepad.)
Think I can help you expand your reach with this product by tweeting and "face-booking" your affiliate link as my heartfelt thank you for making this info available."
Kathy
Kathy Porter
Creator and Owner, www.MrsBizWhizConnects.com
"Hi Patsi,
I'd like to commend you on the thorough and professional manner you support and sell affiliate products. I enjoyed the WP Sales Page webcast you hosted with Suzanne Bird-Harris. It was interesting, mega informative, motivating, and I appreciated that you kept it on task, even ensuring that the audience's questions were answered, mine included.
I'm almost sorry that I already purchased this product. It's because of the webcast, your timely replies to my email questions, and Suzanne's tweaking of my WP site that I've started to use WP Sales Page. I can't wait to get good with it.
Count me as one of your enthusiastic Fans. Thank you for your professionalism. I plan to do business with you in the near future."
Warmly,
Judith Stephens, MBA
The Money Lady – Financial Literacy Advocate
Yes To Financial Fitness!
And here are some relevant posts about good sales pages:

I hope you find this webcast interesting and useful. Both Suzanne and I want to help take the hassles out of running your business on the Web, with the best tools and tips.

Let us know your experiences and if you've got a testimonial about the class, or the WP Sales Page template, let me know.




© 2010 Patsi Krakoff, Psy.D., aka The Blog Squad, WritingontheWeb.com,
Box 071411, 2163 Lima Loop, Laredo TX 78045 USA (858) 375-5038