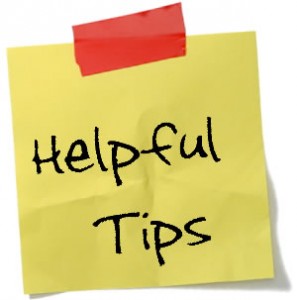 One of the most frequent question small business owners and coaches ask me is "What should I write about on my business blog?" It's not as daunting as you might think, if you follow a few guidelines. These five steps will help you master business blog writing with quality content that attracts readers every time.
With practice, anyone can start and finish writing a blog post in under an hour. It may take longer to add an image, link keywords and edit, but aim for 30 minutes and 300 words and you'll soon become good at it.
Most small business owners recognize that fresh content published on a blog is simply a required marketing tool. I like to point out that an online business blog is the smartest way to get found, get known, and get clients.
People – your target audience of ideal customers – want to know what you stand for and what you can do for them. A blog is your platform for establishing your business as trustworthy.
That said, I know not everyone loves writing, and as a business owner, you have a lot of plates to keep spinning in the air. Whether you write on your own blog, outsource to a ghost blogger, or have a designated writer on staff, you are still faced with a content marketing strategy for your business blog.
Here are five tips to simplify the process and save you valuable time.
Get started, pick a topic.Getting started is often the hardest part, because there are a lot of choices. It's never a good idea to start by staring at a blank screen. Keep a list of categories or major keywords that are important to your ideal customers. Here's the way I do it.
What problem(s) does your business solve for customers? Pick one, research what others have written about it (using Google or a few of your favorite blogs for inspiration), then give your perspective and solutions.
Go deep: why is this problem important to your customers? Why do they care? Why do you care? What's unique about your point of view and your ability to solve this?
Bring in real stories, real situations, real clients you've helped. Nothing says "results" better than your clients and their stories.
Give readers a bulleted list of tips or questions. Ask people to try something out, an exercise, or to write down answers to a few key questions. The more you can get them to think or to interact, the more they will engage with your ideas… and eventually your business.
Always ask for something from your readers. A call to action can be as subtle as "Think about this for your own situation," or as direct as "Give me a call and let's talk – or better yet, click here and I'll answer your question personally."
Before you publish, check for keywords, linking, formatting and add an image.I always write a post the day before I'm scheduled to publish, that gives me time to review it with fresh eyes. It's amazing how many typos and word omissions I catch that way. I can also eliminate excess words since I tend to be a wordy writer (in case you hadn't noticed!)
A few bonus tips:
Formatting a blog post means leaving plenty of white space, short paragraphs, and a conversational tone. I like using a lot of bullet points.
I also want to be sure my post is optimized for search engine indexing. I'm not an SEO expert, but anyone can use a tool like ScribeSEO and get a 100% rating before hitting the publish button.
There are many free digital photos sites that allow you to use their images as long as you give them credit. My favorite is www.freedigitalphotos.net.
Finally, keep your blog posts short and to the point. Don't meander. Remember search engines AND readers should be able to tell in the first sentence what this blog post is about.
What do you think?