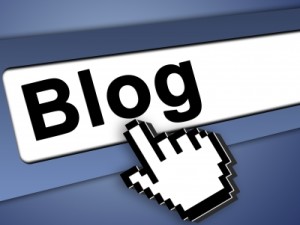 Turning a blog into a book is nothing new. There are software programs that will help you do this. Experts, however, will need a more polished ebook if they want to create credibility as a thought leader.
Unless you're a fantastic writer in a sexy cutting edge topic, you're not likely to be discovered and land a huge book deal just from your blog.
Sure, it's happened and those people are "almost famous," at least in the Blogosphere.
What I'm talking about is entirely different and it applies to professionals (doctors, lawyers, financial planners, executive coaches and all types of expertise consultants). If you're any kind of expert, your credibility depends on a strong internet presence with content that showcases what you know, what you do, and who you do it with.
It's Step Two of the 3-pronged Web funnel: Get found, get known, and get clients. To get your ideal audience to know you, like you and trust you, you offer them information through multiple channels: blog posts, YouTube videos, an e-newsletter, social media interactions, and an expert ebook.
The thing is, you probably aren't a writer but an expert in your field. How do you find time for all these forms of content marketing? I'm suggesting you double up, use one form for another:
Turn a client email into a blog post
Record an interview and turn it into a podcast
Get some video of you speaking and put it on YouTube
And use your blog writing as a means to create ebook chapters
Obviously you'll need some editing to turn blog posts into a full chapter. But when you write 2-3 times a week short pieces (300 words) on your expertise, you begin to flush out your thinking, your stories, and a pattern begins to take shape.
Before long, you'll see how your blog forms the tracks that lead to an ebook that solves problems for your blog readers. And by connecting with people through social media updates, you're creating interest in what you have to say.
These posts probably have a mixture of case studies, personal stories and research. It may be a case of organizing them according to a logical flow. Or you may need an ghost writer to flush out the best posts, polish sentences, and help create the book for you.
Too many professionals are leaving money on the table by not publishing their expert ebook. They'll never have the time unless they find ways to repurpose what they're already doing and get a writer/editor to help.