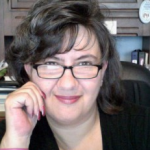 Hi, my name is Suzanne Bird-Harris. I'm a WordPress consultant and online business coach. Patsi asked me to guest post on her blog, and it comes at a good time, on the heels of an interesting blog survey…
In a recent survey, I asked readers what their biggest hurdle was when it came to blogging. Not surprisingly, 25% of respondents said they were complete blogging newbies and needed guidance on the fundamentals of blogging…the technical know-how as well as content creation strategies.
Another 55% consider themselves capable, but know they have more to learn where technical know-how and content creation strategies are concerned.
The final 20% consider themselves competent and ready for advanced topics.
But, when I asked this same group where they experienced hurdles to overcome in blogging, look at the breakdown of the answers I got:

I'm not at all surprised that almost 72% see time as a major hurdle. I think we can all identify with that. But here's the bad news:
Time is not the major hurdle you think it is. How much would 'time' be a factor if you knew exactly:
Why blogging is important to your business?
How to get a post up and out to the world?
What to blog about to reach your goals?
Where to promote your posts so your 'right' people see them?
Mmmmm…probably a lot less than it is now, don't you think? If you're one of the competent 20% ready for advanced topics such as SEO, this program I'm going to suggest is likely not for you. Check what's covered, just to be sure.
Confidence (or lack of, rather) is the major hurdle.
Let's face it, feeling like you don't know what you're doing when it comes to blogging really stinks. Besides making you think your learning curve is steep and endless, no one I know wants to do anything as public as blogging until they're confident they know what they're doing.
Confidence is born of knowledge and experience. But why gain them the 'hard way' – and in front of your audience, no less?
Would you like to move from frustrated to confident in this lifetime? How about before the New Year?
Blogging 101:
6 Weeks to Confident Blogging
Week One: Expectations and Foundations
Learn why one blogging approach does NOT fit all (and how to know which one fits you)
Know what to imitate out there (and how to avoid plagiarizing others)
Define what success looks like for you (this is as close to goal setting as we'll get)
Week Two: Crawl Before You Walk
Master your WordPress Dashboard (know what all those links, buttons and menus do for you)
Post types, categories and tags – why you don't have to reinvent the blogging wheel
Week Three: Walk Before You Run
7 ways to identify your readers' problems – create raving fans by helping others
Give traffic to get traffic – if you build it, they won't come, but if you lead the way, they just might
Making sense of stats – so you'll know what worked and what didn't
Week Four: Getting and Keeping Their Attention
First, you have to get their attention – how to write post titles that get your posts read
Next, you have to keep their attention – how to write for scanners and readers at the same time
Calls to action – tips to engage your readers without hype
Week Five: Little Things Mean A Lot
Dos and don'ts for adding images – make your posts easier on the eyes
30+ tips for better writing – perfection is not the goal, but avoiding public humiliation would be nice, yes?
Week Six: Practice Makes Perfect
Make your blog sticky – help your readers 'take off their coats and stay awhile'
Re-purposing content – a life-saver when you don't know what to blog about
Join me for…
Blogging 101: 6 Weeks to Confident Blogging
Wednesdays, November 10 – December 15, 2010
2pm ET (1pm CT, 12pm MT, 11am PT)
Each week:
We'll meet on the phone for 60 minutes
We'll view a webinar screen together so you can 'see' what we're talking about
You'll receive handouts to use during each session, so you don't have to worry about furiously scribbling notes you won't be able to make sense of later
I'll send out the audio recording so you can review later
You'll be blogging, right from the first week!
Not Sure? Hear What Others Have to Say…
"Suzanne is one of those rare business owners who can be fully human and completely professional at the same time. In fact, she embodies a reassuring strength of character that makes working with her a pleasure, not to mention stress-free.

And she is a patient and thoughtful teacher of all things WordPress (perhaps in part because she has spent many years explaining things to the young people who fill her household).

In addition to all that, Suzanne made wonderful contributions to my new blogsite, including finding the perfect photograph (when the old one on my previous site didn't quite work anymore).

I had the feeling that she cared nearly as much as I did about how my site turned out. That gift of partnership seems to be part of her DNA, and it's something that no amount of money can ever ensure. Happily, Suzanne has that kind of DNA.

–Laurel Marshfield, BlueHorizonCommunications.com
What You'll Get From this Workshop
A personalized blogging strategy that you understand and can implement.
Your blogging questions answered in plain English – not only the 'what' but the 'why', as well.
Confidence in creating content relevant to your audience and your goals.
The foundation of a strong platform tailored to your 'right' people.
Support and guidance every step of the way.
Blogging 101:
6 Weeks to Confident Blogging
$247
Early Bird Special: $197
(Early Bird Special Expires Friday, November 5, midnight CT)