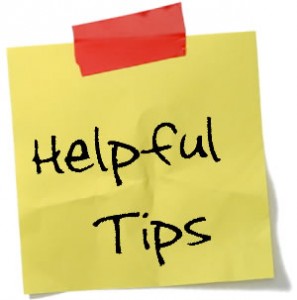 Here are some content marketing tips to save you time and energy while getting more visibility on the Web.
I began these writing tips when I wrote about taking one nugget of information, and instead of posting it as one blog post, you make a list of 3-5 sub-topics or issues. Then you expand each one into 3-5 blog posts.
The point is that as long as you are writing quality posts for your readers, use that content in multiple ways, at multiple points in time, and deliver it multiple ways.
For example:
Take a 300-word blog post, write an introduction, a conclusion and make it into a stand alone article of 450-500 words you can submit to article directories. Be sure to name it using a keyword-rich headline, and include your resource box with links to your blog, website and ezine sign up page.
Write one longer article (600-850 words) that ties together the 3-5 blog posts you used in your series. Write an introduction, a conclusion, and add your resource box including links to sign-up for your ezine and your blog. Submit it to article directories with different a title.
Format the longer article into a PDF file and use it as a free giveaway bonus when people sign up for your ezine.
From your blog post series, you now have several articles that can link back to your sites when posted on article directories, giving you "Google juice."
And you have a special report PDF you can use in multiple ways on different occasions. It can be a lead generator, delivered as a digital download or ebook.  Be sure to deliver the report in exchange for email addresses so you can build up your marketing database list.
Then associate the digital download with an autoresponder and write a series of messages that are appropriate, giving further tips and links to sales pages. Make suggestions to other resources, including upselling to your products and services.
How many other ways can you use this same content? How about sharing snippets in the form  of tips on Social Media sites like Facebook and Twitter?
Please hit the comment button and share your favorite tips to get more results from your relevant content.