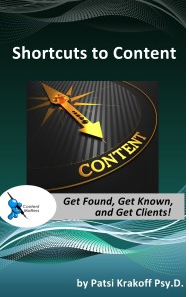 From what I see, many small business professionals struggle with writing compelling newsletter content. It's not easy. You need to be interesting, personal, AND remind them of your products and services.Try too hard to do both… you end up confusing and losing readers.
The trick to creating compelling newsletter content is simple:
You've got to connect with readers in emotional ways and offer solutions to their problems. 
When I'm working with my clients on their newsletters, I often find one of two problems (or both): lack of clarity and lack of connection. Read More→