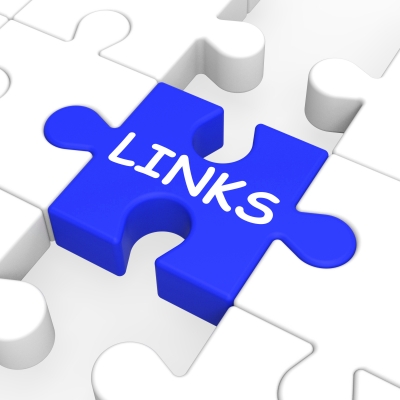 Are you keeping your business blog fresh? If you're like me, and you've been blogging for a number of years, chances are some of your links may no longer work. This guest post, from Susan Boggs, offers tips for successful bloggers and blogs on how to find and correct broken links.
In a perfect world, we would always know exactly what the Big Search Engines want from us and our business blogs, always and without a doubt. We would engrave them into stone and follow them judiciously. Our blogs would rank high for our keywords, and life would be wonderful.
Ah, yes, nirvana.
Unfortunately, in this world we call the Internet, blogging is not always quite that simple. The good news?
Life is still wonderful.
Another bit of good news? There are actionable things you can do, on your own, to improve your blog's search results (yes you!). We won't call it "SEO", but rather a component of content marketing that business owners can get a handle on, without too many technical details.
Did you know there is actually a term for having too many broken links. It's name? Link rot.
Doesn't sound good, does it? That's why I'll give you some pointers to solve this problem today.
Step One
Every site that you own and intend to market needs to be found easily by Google and Bing. Make certain that your sites are registered with both Google Search Console (formerly Google Webmaster Tools) and Bing Webmaster Tools. Make it a point to check your site consoles on a regular basis (at least monthly, perhaps weekly if you have a large amount of traffic to your site).
Step Two
Run a broken link checker to check your site's URL. There are many broken link tools available online, some free, some through paid SEO tools. Try a few, compare results and pick the one that best serves your needs.
Step Three.
Make sure the link is really broken (and not just a typo or error on your part). Double check for correct spelling, and make sure you don't have any random characters tagging along at the end. Did you use a "dot" when you should have used a "dash"? Did you use backslashes "\" instead of forwardslashes "/"?
Step Four
Take your verified list of broken links. Fix any valid, broken links (yes, all of them)!
If the link is to internal content — that which was once on your blog, but has become out-dated, like a link to old event, then you should maintain the old URL and create a page that directs readers to more current content.
If the link is to external content (outside of your control), try to find a relevant new link to replace it. If the link was from your favorite site, replace the URL with the primary domain name (example.com/missing-content.html becomes example.com).
If the domain has wandered off the range and all else fails, just take the link off.
Lastly, remember, whether or not your broken links are affecting your rankings today, at some point, too many broken links will frustrate your readers. And a frustrated visitor is an unhappy customer. That's never good. So give your readers a blog that they will enjoy!
Fix those links.
Based in Illinois, Susan Boggs is a digital business and online marketing consultant. She specializes in helping traditional business owners navigate the waters of modern technology. Find her online at SWBmedia.