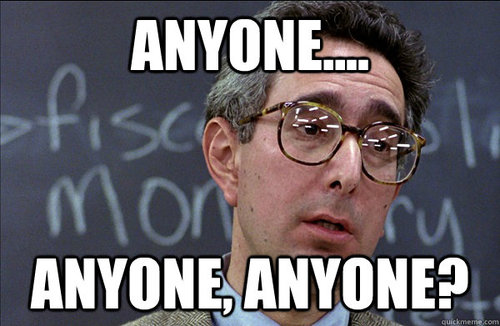 In the world of business blogging and content marketing, there's nothing worse than a bore.
I know we've all seen bad content marketing – blogs that are irrelevant, outdated, full of incorrect information, typos, rambling rants and silly drivel. But what I find to be the worst is mediocrity.
Many bloggers are writing reasonable content. And they're probably getting some results.
Most blog writers are just barely scraping the surface of what needs to be said. I believe most of you can do better than that. You don't have to be a Hemingway or a Seth Godin. Just speak some hard truths and tell us something new or different.
The ABC's of Great Blogging
B. Be original and offer insight
C. Create shareable content – Don't be a bore
In my previous blog posts listed and linked above, I shared tips on creating great headlines, and originality and insight. In this post, we'll take a look at creating shareable content, and how to avoid boring mediocrity.
Mediocrity Stinks
I hate mediocrity, because you can't really disagree with it or get excited, or anything. It's just a waste of my time to read the same old things. With mediocrity, you can't quite put your finger on it, but you know it stinks.
I think there are a lot of boring blogs that could be much better. People are regurgitating what others are saying. Sometimes they add their own perspectives, sometimes not. But mostly they're trying to post as much content as possible, without really saying anything new.
"Bueller? Bueller? Anyone? Anyone?" is what I'm really thinking.
Here are some tips on how not to be boring. And don't tell me, "it's hard coming up with new stuff to write about," or, "I'm so busy, I don't have time to figure this out for myself."
One Easy Way Not to Be Boring
Go on a rant. Just like I'm doing in this post. Can't think of something to rant about, that has anything remotely to do with your business? Oh come on. What would make your customers and readers rant and rage? You want more readers, you want more comments? Let them know you know what makes them mad.
The Four Step Rant
What do I think about _______?
Choose a topic your readers will be interested in – something relevant and specific. Don't censor yourself, just type away for two minutes.
Reflect on your rant.
Have you voiced anything new, or is it repetitious of what has been said by others?
So what?
This is the important discovery question: Ask yourself "why," "how," or "why not?"
Reflect again – and keep asking the broad or narrow questions to identify the real issues.
Remember, any relevant issue has been covered ad nauseum. Speak your own truth. Acknowledge the conventional wisdom, and move on to your insights.
Make It Shareable
Make it easy for your readers to share your content through social media by adding share buttons to your blog (LinkedIN, Facebook, Twitter, Google+, YouTube, Pinterest, etc.) It will help your readers remember where they found the content, and you!
Other calls to action could include an invitation to bookmark or signup for an RSS feed.
Don't forget to share your content yourself on social media. Include something compelling about your content – ask a question, create a new headline, find a quote, or create a 160 character synopsis that others will click to read and forward.
What do you think about using a rant as a means to connect with readers and to avoid mediocrity in your content marketing pieces? I learned this technique from Vickie Sullivan, a Contributing Editor on RainToday.com.
Have you tried it, and what kinds of results/reactions have you achieved? Hit the comment link and share.