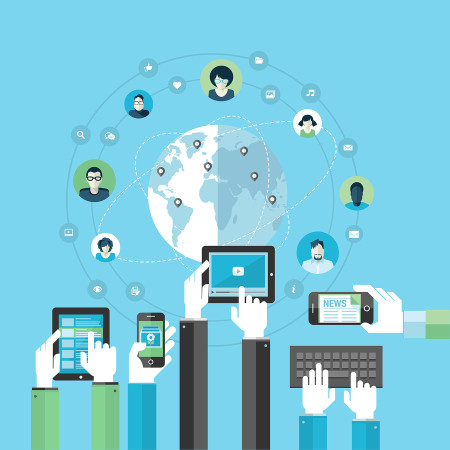 A Note from Patsi: This week's guest post is about SEO and content marketing and it's really important. Why? Because if you write your own blog, you may think that quality content is all you need to get found online and attract clients. It's not.
I don't care how good your writing is or how important you are as a thought leader in your field. Your blog needs good Search Engine Optimization, or SEO. But don't let that scare you. Here's what you need to know, from guest author Derek Iwasiuk.

For a long time, search engine optimization was all about tricks and tactics. People used to do anything as long as their sites rank at the top and they get the much needed traffic. Some of the techniques that website owners used to get to the top were totally unethical causing outcries from various quarters. This, however, has completely changed thanks to the updates made to the major search engines. If you inquire from any SEO company, they will tell you that nowadays, it is all about content marketing. Here are some of the reasons why you should invest in lots of content so as to rank high in search results.
Content marketing fulfills SEO's demands
On its part, SEO issues demands. There are lots of things that you need in order to succeed in search engine optimization. Be it links or any other, you need to make sure that you use the ones that will actually make your site to rank high. Content marketing on the other hand fulfills those demands. It is what you use to make sure that there is enough for professional SEO services. It therefore goes without saying that at the end of the day, the two are just one.
Content marketing gives content to SEO
One of the pillars of search engine optimization is the content that you use on your site. If you consult any SEO agency, they will tell you that optimization alone does not have content although it needs it. You therefore need to use content marketing to ensure that there is enough for all the visitors who land on your site after searching for information. It is all about giving enough value to your readers and not just making them follow your course for nothing. This is one of the reasons why some websites found themselves in darkness after upgrades to major search engines.
Content marketing uses SEO keywords
In order to effectively market your content, you need to use keywords. This means that you need SEO services so as to carry out content marketing. Even when you only want to reach out to specific people, you will have to use local SEO services so as to get the best results. Those who have mastered the best ways to use optimization for content marketing have recorded better results than they ever had. Look at it this way: no matter how hard you work in content marketing, if you cannot be found through the search engines, it will be in vain. On the other hand, a person who contracts an SEO agency to optimize their content has a higher chance of making a bigger impact than you.
Clearly, SEO and content marketing go hand in hand. This is one factor that every SEO company has realized and it is the reason why they insist on high quality content. For instance, you will notice that any company that offers an SEO service has a department that is dedicated particularly to producing articles and other types of content. It is all about keeping up with the trends.
Bio
Derek Iwasiuk run's National Digital Search Engine Optimization firm headquartered in Minneapolis. Also spends a lot of his free time educating the minds of thousands of young SEO's and top agencies. You can also follow him on Twitter @Diwasiuk for more information about SEO services.
P.S.: SEO Done For You
This blog post was optimized using a software plugin called ScribeSEO. You don't have to be a "techie." Scribe SEO Copywriting is a practical tool you install and use for each blog or web pages you want to publish. Once installed, you can get a report BEFORE you publish, which tells you how optimized your content is for search engines.