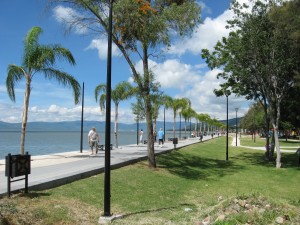 Remember those days when we printed out things and kept files? What a waste of paper and ink. Now everything's findable on the Internet. I'm cleaning out files and found some old lists…
Here is a Top Ten list I kept that gives me chuckles. I share them with you to cheer you up as we enter a Holiday week in many countries throughout the world.
Happy holidays to you and your families…
Top 10 Musings
Don't take life so seriously – nobody gets out alive anyway.
The only difference between a rut and a grave is the depth.
The gene pool could use a little more chlorine.
If at first you don't succeed, then maybe skydiving isn't for you.
Borrow money from pessimists… they don't expect it back.
I finally got my head together, now my body is falling apart.
It was all so different before everything changed.
Nostalgia isn't what it used to be.
Sorry, the other two were just too lame, I'll spare you.
I'm sending you warm wishes from sunny Ajijic on the shores of Lake Chapala, Mexico.
Feliz Navidad!