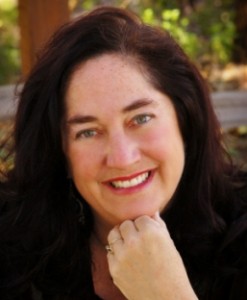 Three Keys to Blogging When you Are Happy
A guest post by Erica Nelson
You know how your smile is written all over your face? Your emotions are imbedded in your words and how you write.
Just like when you walk into a restaurant, the waiter immediately communicates without saying one word what your service experience might be like, the opening phrases of your blog or website are going to speak volumes about how you are thinking and what you are feeling.
What I'm asking is that you pause before you write for your audience. Get a picture of the person reading your blog, in your mind's eye. Who is your audience? How do you want to reach them? Get clarity, and then go into the right mindset before writing a word.
I look back on my career as a journalist and author, and I recognized at one point I had written more than 5,000 articles that were published – articles that I was paid to write.  Now I have a daily blog on Facebook where I post original happiness quotations with over 4,700 fans. I know that people can tell a lot more about me than the words will allow.
Being in a positive state of mind will change our results. So, I've come up with three keys for you – in case you want to shift the energy behind your words – to blog when you are happy.
If you are feeling rushed, anxious, grumpy, angry or pressed to finish something quickly without thinking, stop and don't write. Everyone will know. Don't email from this state of mind, and don't blog, and don't write web content!
If you resonate with these words and want to feel better before you write, stop and picture a time when you felt so amazing. Picture yourself on the beach, or camping, or traveling in Hawaii, or holding your child in your arms. Picture something really good, and get the emotion of that experience. Come out of this "daydream" and start your blog now! Watch what happens.
Take a moment to blast self-criticisms out the window. Take a moment to trust that the right people will find you, the right people will read your blog, and your words will change or do something that they were intended to do. Just let the critical mind take a quick nap while you blossom with energy and wisdom.
These are my three keys to blogging when you are happy!
Author Erica Nelson is the author of two books, "Prospect When You Are Happy," about the key of changing your mindset to generate results you seek, and the most recent "Happiness Quotations: Gentle Reminders of Your Preciousness." Find out how to receive a complimentary download copy of "Prospect When You Are Happy" at www.HappinessQuotations.com.