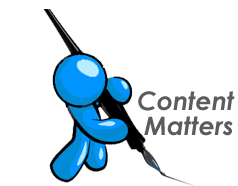 Guest post by Adam Kosloff.
You're swamped.
You barely have time to scan the headlines of your favorite news feeds. Probably the only reason you clicked on this article was to check out whether it might provide instant value to you. Can this article save you time and/or money and/or hassle?
Hopefully, it can. And not because this article will tell you anything you don't already know – rather, it will remind you of business principles that you already apply in your everyday professional work but which you forgot once you started marketing online.
Here's the message, loud and clear: 99% of busy business professionals and attorneys should not – repeat, not – waste their precious productive hours writing their own blog posts and website content. If you are guilty of this practice, stop it. You will burn yourself out, and your business will suffer – even if you enjoy doing the writing.
Not convinced? Consider these four arguments.
You earn the most money – and generate the most productive return on your time – when you stay in your "area of strength. The more time you blog, the less time you will have available to serve your clients. Let's do the math. Say you're an attorney who bills out at $250 an hour. Currently, you write three blog posts a week. It takes you about an hour to write each post. $250/hour X 3 hours = $750.This means you are investing a whopping $750 every week into your blog. Are you really getting a return on that investment that justifies this practice?
You are not a professional blogger.You have been trained as an attorney, corporate executive, or entrepreneur. Even if you consider yourself a master writer and communicator, web writing is its own very cagey animal.Creating ongoing, tonally accurate, riveting web content requires specialized skills that you must hone over years of practice. Undoubtedly, you could learn how to write more effectively for the web. But why bother? Your time and resources are extremely limited. You must husband them for the crucial tasks of operating your core business.
It's hard to keep up your blog.Perhaps you don't mind – or even enjoy – updating your blog. That's great. However, blogs work best as referral generating machines when they get updated regularly with exciting, innovative, search engine friendly content.Say you want to take a three-month business trip (or, God forbid, well earned vacation). Who will upkeep your blog? Someone in your office? Or will it be you — plugged into your laptop when you should be courting clients or lounging on a white sandy beach?Moreover, just because you have the creativity and stick-to-itiveness to write your blog today doesn't mean you will be in the mood — or have the initiative — to persist through the inevitable creative blocks and day-to-day business interruptions.
It's surprisingly easy and cost effective to outsource your business and lawyer blogging. Believe it or not, many highly educated professional writers specialize in "ghost blogging" for business executives and attorneys. These pros can write in your voice – about whatever topics you want. And they can do it for far less than the $750 a week you indirectly pay (out of your own time) when you update your own blog.
Does hiring a "ghost blogger" always make sense? No.
Are there good and bad ghost bloggers out there? Of course.
Whether or not you hire a corporate or attorney ghost-blogger, remember these key business principles and apply them to your online marketing efforts:
Stay in your area of strength.
Maximize your work efforts, so you can spend time with your family and pursuing leisure activities.
Locate and retain qualified outsourcers to dispatch with work you don't have time or skill to do well yourself.
Today's post is from contributing writer, Adam Kosloff: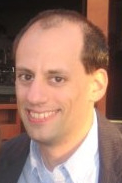 Adam Kosloff is a Yale University educated writer who has written over 25,000 articles for the web, including thousands of content pages and "ghost blog" posts for attorneys and corporate executives. To learn more about his web writing services, please visit www.virtuosocontent.com.
Adam is also the author of a popular diet science eBook, The Low Carber's Survival Guide (www.lowcarbsurvivalguide.com).
If you're a coach, find out how you can outsource your blogging with Patsi Krakoff, Psy. D. Click here: WritingontheWeb.com blogging services.
If you're a lawyer, find out how Adam Kosloff can help you with your blogging: VirtuosoContent.