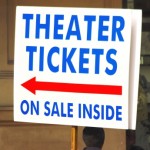 What can you learn about blog writing and content marketing from the theater?
As I've mentioned before, I've attended local theater productions, including performances on The Naked Stage. (Photos courtesy Stuart Miles)
If you're not familiar with this kind of theater format, the actors read their lines, sitting on stools, dressed in black, without benefit of costumes, scenery, makeup, or movement. Hence the name, Naked Stage: the presentation is devoid of any of the usual visual aids.
There's a narrator to explain the scenes and movements, including sounds, which in this case consisted of a gun going off. In one of these performances, the narrator yelled, "GUN SHOT!" Not "BANG" but "GUN SHOT!" It is truly minimalist and much depends on the actors' voices. Everything, perhaps. They don't even look at each other, they are reading their lines.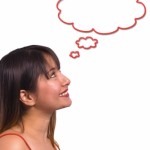 This means that the audience has to work harder than usual. We use our imaginations and create pictures in our minds of how the scene plays out. And it works, since the audience has to stay alert and active.
Blog writing is similar. You don't have the advantage of voice, or body language, or scenery and costume. You must capture your readers' attention with words.
With blog writing and content marketing, you need to spell things out. Dress up your words. Nuances will be missed. It's not that readers aren't intelligent enough to connect the dots, but they are in a hurry and usually multitasking and scanning. In other words, they aren't necessarily paying attention.
Because words are nothing but letters, you have to make them come alive. How? Dress up your words with:
informal phrases and questions
A lot of text on the screen is like homework shoved in your face and someone telling you, "Here, read this." That's why images, photos, diagrams, and video are so important. Heck, even adding hyperlinks breaks up the text in a blog post.
Remember the statistics about communications? Words only form 7% or so of our communication, the rest is 38% tonality and 55% body language. Writing on the web deprives us of a lot of the cues for meaning.
That said, don't make your readers work too hard, or they'll click and go bye-bye. Use as many images as you can, don't rely on words so much.