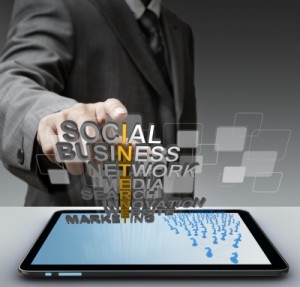 Twitter is not just for kids. Smart business tweeters know that the social network is a great tool in promotion, brand recognition and customer interaction. The same goes for other social media sites – (Facebook, LinkedIn, Google+) the number of them growing by the day. (Image: FreeDigitalPhotos.net)
Someone should send the boss a memo.
In a recent survey done by the social media branding firm BRANDfog, respondents said that CEOs and other company leaders who use platforms like Twitter effectively are regarded more highly by customers and their employees. An overwhelming amount (86%) of respondents said that CEO involvement in social media campaigns is "somewhat important" to "mission-critical." Here are some of the other findings:
A whopping 94% said that a company with social media-friendly executives contributed to a better brand image
78% believed that better communication is established when CEOs engage in social media
77% of respondents said they were more likely to do business with a company whose leadership team used social media to carve out company values
71% said that brand recognition and image improved with social media savvy company leadership
64% felt that more transparency was present when company executives communicated through social media platforms
So it seems like a relatively easy concept, right? The big shots — yes, the top executives — need to spend a few minutes every day tweeting, updating statuses and accepting friend requests. But they're not doing it… quite yet.
According to The CMO Council, however, executives are slower to pick up emerging web technologies than their employees. It is a trend that presents significant roadblocks for companies trying to compete in a rapidly-growing, social-media-heavy marketplace. In order to reap the many benefits survey respondents mentioned, company leaders need to stop stalling and get onboard the social media technology train.
And then there's this…
Use of social media is not the only way CEOs and other executives can help their business compete in the increasingly digital economy. Expressing the value of social media campaigns to other employees is also vital to a company's success. A MIT Sloan Management Review research report entitled "Social Business: What Are Companies Really Doing?" found that the success of the social aspect of a business relies directly on the involvement of company leaders. When the head honchos made social media branding a priority, employees followed suit with exponential results.
The report suggests that some experimentation is needed before a company can develop a social media game plan. Once one is in place, metrics should be used to measure the effectiveness of social media campaigns in order to make the best use of company time. In other words, for some companies, Twitter may be for the birds but an industry-specific social network may work wonders.
So what are the takeaways from all these facts and figures?
Social media IS important in business promotion and brand image
CEOs and other members of the C-Suite need to embrace social media technology and use it often
Employees have more confidence in company executives that communicate through social media platforms
Metric systems should be developed in order to determine the effectiveness of social media in business activity
Companies perform better all-around with the aid of social media
A good leader is one that sees trends in his or her industry and adapts to them. A great leader is one that Tweets about it.
About our Guest Author: Megan Totka is the Chief Editor for ChamberofCommerce.com. She specializes on the topic of small business tips and resources. ChamberofCommerce.com helps small businesses grow their business on the web and facilitates connectivity between local businesses and more than 7,000 Chambers of Commerce worldwide. Megan also is an expert locksmith writer.