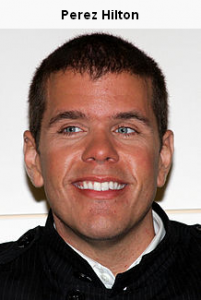 The second-best thing about writing a blog is that you have an opportunity to express your opinions, thoughts, and viewpoints to the rest of the world. But the number one advantage to blogging is that it's a meritocracy; in other words, anyone can be successful at it!
Just look at Perez Hilton. He comes from an unremarkable background far away from Hollywood, but his blogging has amassed thousands of followers and his approach has changed the way people view the entertainment industry
Of course, being a winning blogger is more than just creating good content. You have to be able to get people to read what you write on a consistent basis. Here are ten ways to increase traffic flow to your blog:
Put your blog in your email signature. This is a task that you can complete in less than a minute. After you do so, every email that you send will be a marketing message that could bring you another reader. (Hint: check out WiseStamp!)
Go to your target audience. Find the communities where your potential readers get together. Then determine which ones are more likely not only to read your blog's content, but also share it with others.
Optimize for search engines. This sounds technical and complex, but all you really have to do is watch a tutorial video and learn how you can leverage what you write without making many significant changes to it. (Handy hint: subscribe to ScribeSEOTool and learn how to optimize each blog post with a handy checklist!)
Seek out similar blogs. You can comment on blogs that publish similar content, and in the process reference your own blog in the hopes of piquing the interest of that blog's followers.
Invite – and write – guest posts. Getting established bloggers to write a guest post for your blog can boost your standing in a social community – and being a guest poster can showcase your writing talents to a new audience. (See Patsi's post about a nifty way to get guest authors to participate in an exchange program for your blog.)
Conduct surveys. People love to express their opinions, and one easy way to let them do that is to conduct surveys on any topics relevant to your blog. You can either utilize a polling widget or plug-in, or just ask for responses in your blog's comments section.
Create your own graphics, photos, etc. How will this generate traffic? Because if you license them so that people who repost them must credit your blog, you can build another channel of traffic flow to your blog.
Enable subscriptions. It can be as simple as creating an email newsletter or making your blog accessible to RSS feeds. Readers are great, but getting a good core of loyal followers can exponentially increase the effectiveness of your marketing efforts.
Incorporate analytics – and study them. There are so many easy-to-use blogging analytics tools out there. But the real successful bloggers pore over their results and tailor their blogs accordingly.
Image credit: wikipedia.org
About our Guest Author: Chris Martin is a freelance writer and blogger who writes about the hottest topics on the Web at www.business.com.