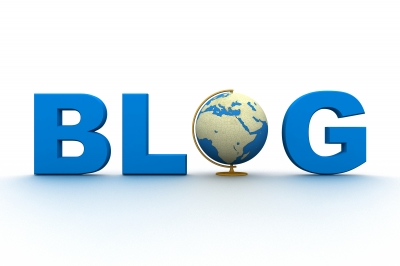 What private Hell do you go through to write fresh blog content? How do you pick a blog topic that will score with search engines AND solve a problem your target audience frequently has? Do you scour the dungeon of your mind for new slants on old stuff?
I don't know any business professional who doesn't struggle to keep up a fresh supply of awesome content for their readers. It's part of content marketing with blogs, but it can be easier and more fun if you make it so.
Here's my typical blog writing experience: Up early when brain is freshest, check ESPN for tennis matches. Watch a 5-setter at Australian Open. Drink two large mugs of coffee. Check email. Find a blog feed that could interest my readers (small business professionals who do content marketing with a blog). Seek inspiration, find it, and start writing directly into WordPress blog platform.
First paragraph focuses on the problem using keywords important to my readers. Second paragraph either expands on the problem, or diverges off into a small story or personal anecdote. By the time I get to a third paragraph, I've often sparked a memory or an idea that could be useful to my clients. Then I make a list of solutions or suggestions.
Then the last paragraph is a call to some sort of action. I may ask readers a question or suggest a 'next step.' This may include a link to contact me or call me or download a special report.
Here's my list for this post:
Put yourself in a good mood, a creative one
Find a good topic that solves problems for your readers AND makes good use of search engine keywords appropriate for your business
Write directly into the blog platform (correct later, link, format, add photo and title later)
Include a bulleted list of action steps, and a call to action
Run Scribe SEO tool and correct for searchability
Publish, then update social media sites
It's important not to make more than one request at a time in your final paragraph since readers will have to think rather than just react. But I often ignore this guideline, giving them a choice: Got questions? Want to know more? Call me (858-224-5886) and let's talk about how to make your blog work for your business.
(P.S: This free ebook will tell you more about writing fresh content and other tips – Content Marketing with Blogs: Get found, get known, get clients!)
(Image: by renjith krishnan courtesy of freedigitalphotos.net)