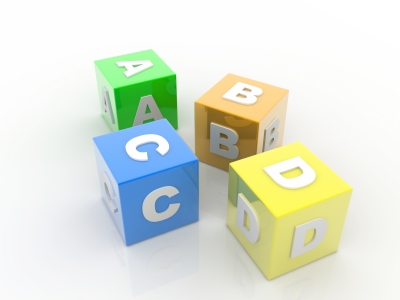 There are many reasons to have a business blog but the most important is that it's great for retaining clients and customers. Business blogs offer insights into your services, product updates, and compelling relevant content that solves the problems of your clients.
However, blog writing can be tougher than you might think. It's important to keep posting fresh new content, in order to get readers coming back (thus increasing your visibility and site traffic). Here are some potential stumbling blocks that you might come across on your road to building a successful business blog, and their solutions:
1. Problem: Not enough time in the day
You may find that you just can't carve out time in your busy schedule to write blog posts. Or, you don't have a designated day or time to do your writing. This can lead to sporadic posting and going too long between posts, causing readers to lose interest.
Solution: Consider setting aside a specific portion of your day to dedicate to your blog. Think about when your head is most clear and you can focus. This will allow you to simplify the process and save you valuable time.
2. Problem: Figuring out the right schedule to publish
How often should you publish posts on your blog? If you don't post often enough, you risk losing your reader base. Posting too frequently can also be problematic, as you may overwhelm your readers and yourself by constantly having to come up with new content. (Hint: It depends on your field or industry: some require daily postings, but others only once or twice a week.)
Solution: Check out other blogs that have content similar to yours. It's best to check in with them daily for up to a few weeks, to see how often they post. You can also check out how many comments, etc. that they get – this is a good indicator of how much readership they have. This can help you mold your own writing schedule.
3. Problem: Coming up with content that hasn't been "done"
Let's face it, sometimes coming up with new content is just plain hard. It may seem like everything you are interested in writing about has already been covered somewhere else, or, you've already written about it.
Solution: Check out news sites for articles that have been published about your blog topic. For instance, if you blog about business, checking out the business page of the Huffington Post might spark an idea for a blog topic. You can always reference the article in your post, as well.
4. Problem: Finding the line between personal and business
Sometimes it's hard to decide where to include personal experiences and anecdotes into your blog posts. Do you keep it strictly business, or do you try to relate to your readers on a personal level? How much is too much?
Solution: For me, a good rule of thumb is to include one story or personal experience per post. This is of course different if you are writing an entirely personal blog. But for businesses, it's often wise to keep the personal references to a minimum.
Blog writing doesn't have to be hard or complicated. Keep these tips in mind if you find yourself stumped on what to write.
Megan Totka is the Chief Editor for ChamberofCommerce.com. With over 1 million companies listed in our nationwide database, you'll find the local business you are searching for.