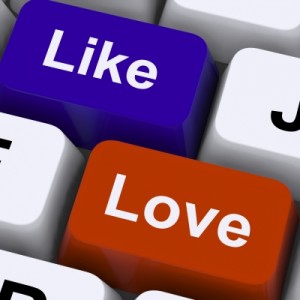 When it comes to business blogging, many professionals forget that there is more to it than getting information out on the page. The appeal of business blogs and sites has a lot to do with readers' impressions.
How can you make your business blog visually appealing, even sexy? Blog formatting is key; in fact, it makes the difference between readers scanning and leaving, and staying to read. Here are four simple ways you can jazz up your site and get more blog readers:
Add images –I have run across many business blogs that are nothing but pages and pages of text. While the information they provide may be valuable, it's not very visually appealing. Try to add images to your blog posts to increase the appeal of your posts. Smaller images can easily be found for free on sites like Freedigitalphotos.com or you can pay a small amount for access to larger sized stock photos. By providing your blog post with a relevant image you can increase the number of readers and also grab the image search queries for your blog post topic.
Make it easy to read – One thing that I run across from time to time are blogs that are obviously never read by their writers. These blogs have text that is almost the same color as the background or text that all runs together. Elements of the blog page overlap with each other and as you scroll down, ads get in your way. It is not easy to read the information even if you wanted to put in the effort to do so. Make sure that your blog is easy to read and break up your posts with headers or points so that readers can scan for relevant information. By making your blog easy to read you will increase the number of people that stick around long enough to make your blog profitable.
Be careful of ad placement – I know that many bloggers need ads on their blogs to make them profitable. However you should be careful where you place them. Not only is ad placement important for search engine optimization, but people also notice when ads are badly placed. Pop ups, floating ads, loud ads or flashing ads can distract from your blog content and work to counter purposes. Instead, make the ads appear a seamless part of your blog and you'll get more clicks.
Make it flow – Last but not least, make sure your blog flows. I hate trying to navigate a clumsy blog where even getting to the next post is a hassle. Do not put too many widgets or add-ons on your blog. Instead, make sure the links or buttons you do have work well and are in a place easy to get to. By making your blog user friendly you will get readers to stay on it longer, which usually means increased profitability.
Do not underestimate the value of appeal to readers. While search engine optimization is important, it's the real readers that count. Make your blog appealing to them and most of your SEO work will fall into place alongside.
About our Guest Author:
Jason Miner plays a vital role for www.blogcarnival.com.  He is an expert in writing topics of different categories.  He is helping the carnival team to grow & working on making this an even better place for bloggers. (Image: by Stuart Miles at Freedigitalphotos.net)