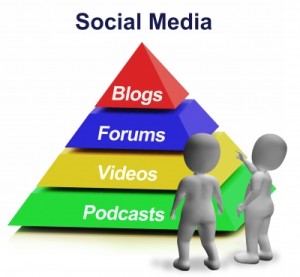 When should you start a new business blog?
Let's face it, publishing frequently on a business blog is time consuming. Depending on how swift your writing and blogging skills are, it can take you 1-2 hours to publish a post of 350-500 words, including the writing, editing, linking, adding an image, and updating social sites. And you'll need to do that two times a week, or more.
I usually advise my clients that a blog for your business should focus on communicating the solutions to the problems you solve. That's pretty clear and direct. While a business may have many products and service offerings, and maybe several different buyer personas, it generally provides unique solutions to customers' problems.
A business blog will make more sense to readers when it's focused and clear about the solutions it promotes. (Not to mention it will gain favor with search engines that index the content according to keywords and subject matter…)
But what if you're a professional service provider? Like a doctor, lawyer, consultant, writer, or web designer? Your services may cover a variety of problems and solutions, especially if you're a general practitioner. And your customers could be anyone with a pulse…
Case in point… I'm a psychologist who makes a living writing for executive coaches. And I also provide web writing services and content marketing consulting. Recently, I've gone back to coaching, however, and in particular health and wellness coaching.
I decided I need a new blog to promote wellness coaching services. Neither of my current business blogs, ContentforCoaches and WritingontheWeb, would be a good platform for health and fitness topics.
It wouldn't make sense to readers and it certainly wouldn't make sense to the search engine algorithms. Here are the questions to ask to help determine if you need to start a new blog:
Is there an over arching common problem your varied services solve?
Is my target audience the same for both business offerings?
Are there similar keywords people would search for to find both?
Do my current readers also search for topics in this new related field?
Are the services and products related closely enough to keep them together as sub-categories?
If you can't find a link that joins your products together, it's probably because they aren't closely related. The people who want information about one won't want information about the other.
You need a new blog. If you're serious about getting found, getting known and getting clients, you'll need a new blog. Yes, it's work and time, but you may as well get started now. You'll be glad you did in a year or two.