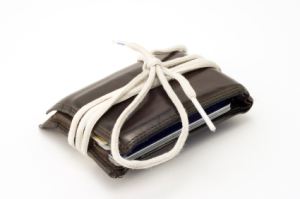 The Search Engine Optimization landscape has changed dramatically over the last couple of years. One of the side-effects of these changes has been the fact that many low-cost SEO tactics have lost their effectiveness and power.
Consequently, a lot of small businesses and professionals today are struggling to achieve their SEO goals on a restricted budget. After all, for small companies, hiring an expensive agency is often not feasible. Having said that, there are still a lot of smart yet pocket-friendly SEO tips that businesses can implement on a shoestring budget.
Here are 4 top SEO tips for small businesses on a shoestring budget:
Contribute to High Authority Blogs in Your Niche
Aim your energies at quality blogs. This will help you to develop referral traffic, cultivate thought leadership, and garner authoritative and quality links. Of course, you'll only be able to do that if you generate remarkable content that offers actionable information.Here are a few strategies that can help you identify quality blogs:
a) Create an account on platforms like myblogguest, etc. These platforms create a meeting point for bloggers and blog owners looking for guest blogs, so you can easily identify quality opportunities.
b) Download the Google Chrome PR plugin. It will let you see the PageRank of every blog you visit instantly. While PR is not the sole indicator of a blog's quality, PR 2+ blogs that show regular updates and host quality posts, can be good prospects.
c) Run a Google search for potential high authority blogs by using the niche areas you want to blog about with the keyword "guest blogs". For example, let's you want to write posts about e-cigarettes, your search query could be "E-cigarette guest blogs", "quit smoking guest blogs", etc.
Publish Quality Content on Blogs by Content Curating and Accumulating Content

Content curation is the act of collecting, discovering and offering digital content that surrounds some specific subject matter.Content is the most effective SEO tool there can be, if used right. But, the major problem that a large number of business owners or bloggers face is the lack of quality blog content. Luckily, there are gazillion resources available that can be used to generate interesting content ideas.That's where content curation comes in. Simply put, content curation involves:
a) Researching and putting together top blogs on a subject.
b) Quoting important paragraphs from the blogs, and giving them proper citations and credit.
c) Adding your own spin, or interpretation to what's already been published.
Conduct Competitive Link Analysis Using Free Tools
One of the things that helps your website rank higher is the number of links from other reliable and reputable website that link back to your website. There are two ways you can do this, either get someone to do it for you or do it on your own.
Look for websites that are linking back to your competitor's website. You may use Open Site Explorer, to do this. With OSE's free services, you may not be able to get all the data, but you'll still be able to gather information to get started with your own link building activities.If you can stretch your budget a little, you may as well opt for paid membership for detailed information about your competitors link-building activities. There are lot's of tools like, SEOSpyGlass, Majestic SEO, etc, that you can use.
Use External Proficiency and Expertise Tactically
Before engaging in a complete retainer based relationship with an agency, seek out the following kind of arrangements:
a) Monthly consultancy: Some SEO agencies or consultants do sell hourly consultations, which is a very smart way to garner some useful insights for a lesser fee.
b) DIY SEO audits: You may use free tools like Seoptimer, WooRank, Goingup, etc to do a review/audit for your website, so that you can identify the areas that need improvement. Then hire contractors and assign them specific tasks suggested by the tool, and implement the changes that require minimal technical expertise in-house.
c) Use free SEO tools to keep track of your performance: Free versions of tools like Ranking Checker by SEOmoz.com, SEO Analyzer by Sitening.com or SEO for Firefox by SEOBook.com, can all be of great help.
When it comes to budgeting, you have to make a choice between investing time or money. For small businesses, these cost-effective SEO tips make a lot of sense, however, if you adopt them you have to be prepared for some time investment, especially if you plan to implement all of them in-house. Good Luck!
Emma-Julie Fox writes for Pitstop Media Inc, a Vancouver company that provides SEO services to businesses across North America. If you would like to invite the author to write on your blog too please contact www.pitstopmedia.com.