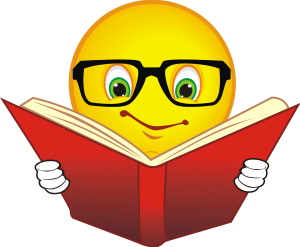 Writing quality content is key for your business blog. Never stop focusing on  better business blogging. But what about reading great blogs yourself? It's a great way of getting ideas and topic inspiration from other writers who have different views and perspectives.
Why do you need to find great blogs to follow? If you want to build a better business blog, this is key: you must read the other great blogs in your field, and some others as well. Why? It's not only for inspiration.
You need to know what your readers might be reading.
What else is being published that can help solve their problems?
What else do your clients need to make their lives better?
When you find good info that's helpful to your readers/clients, you'll want to share that on your blog. In turn, this creates good blogger relations which can lead to reciprocal projects and posts.
And, this means search engine marketing linking possibilities. But you can't reach that point if you're not reading other great business blogs.
What kinds of blogs or other Internet publications do you read? Some of my favorites include cooking and baking blogs, and news sites like Huffington Post and Mashable and occasionally The Onion.
How do you find great blogs? Finding great blogs to read and explore can be challenging, though. There are plenty of blogs that are not well written or designed.
Where can you go to look for blogs that might pique your interest and help you to gain some inspiration as a writer? Check out these ideas:
Blog listing sites – Also known as blog directories, these are sites that list huge numbers of blogs that you can pick and choose from. One of the most popular blog directories is Alltop. This site has a news feed of sorts to feature popular blogs and blog posts. It also has an easy-to-use search engine and a way to customize the site for your topic selections. Another blog directory that's popular is Technorati, which offers the ability for users to search by keyword for specific blog topics or post topics.
Good old fashioned click-through – For every not-so-great blog you stumble across, remember that there are also some gems out there. A good way to hunt for new blogs is to visit blogs that you already frequent and check out their reading lists. Often bloggers will have a page dedicated to blogs that they enjoy reading. While they may not all be up your alley, it's likely that you would want to read something that a writer that you respect reads, also.
Social media for discovery – There are several social media aggregators that can help you to find new online reading material. Examples of these include paper.li and PostPost. Both of these services allow you to link your social media accounts. They then pick out links and blogs that are shared by your friends and pages that you follow. It's sort of like they cherry pick the actual content from your pages, without you having to scroll through update after update.
All of these services and suggestions are good for both business and personal bloggers. The more you know and are familiar with, the easier it will be to come up with fresh content for your own great blog.
Megan Totka is the Chief Editor for ChamberofCommerce.com. She specializes on the topic of small business tips and resources. ChamberofCommerce.com helps small businesses grow their business on the web and facilitates connectivity between local businesses and more than 7,000 Chambers of Commerce worldwide.