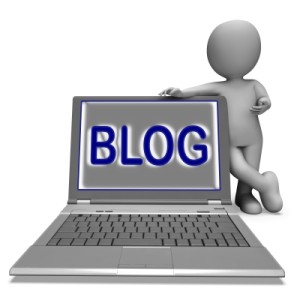 Many professional business blogs need ghost writers. How else can busy professionals maintain quality content and frequent publishing schedules?
What about you and your blog? How can you consistently publish on your professional business blog and never have to worry about coming up with ideas, researching facts and stats, and writing compelling, quality content that solves problems for your readers?
I'd like to tell you an easy answer, like, "All you need to do is outsource!" But it's not at all easy to find quality ghost blog writers who understand your business and clients, is it?
Here are some other objections I hear from my blog consulting clients about outsourcing to ghost writers, along with my responses:
Good writers are hard to find. (However, have you tried a freelance journalist? There are many who need work.)
Quality content is expensive. (Sometimes, but have you tried an intern who would be happy to work and learn? Not publishing frequent blog content means you lose leads for business, can you afford that?)
How can a ghost blogger capture my unique style? (That's what journalists do, actually)
Nobody can tell my stories like I can. (Yes, but you're not doing it enough to count. Ghost bloggers will turn your words into actual blog posts and optimize them for search engines, all the things you don't do consistently.)
I don't have time to manage this. (Do you have time to research, write, optimize for SEO and publish yourself 3-4 times a week? Do you have 6-8 extra hours a week?)
So, yes, you do need to outsource to ghost writers. There are plenty of freelance writers who are good, and it would be worth your time to take action. Because:
Not publishing frequently on a business blog costs you money in lost leads, by not getting found in search pages
Not optimizing your posts for search engines means you waste your time writing and publishing if it's not going to get found and be read by your ideal clients
Not sharing stories with your readers means they don't get solutions to their problems, so they're not going to be drawn to become your client
In my opinion you should consider hiring ghost writers if you want your business blog to bring in new clients instead of costing you time, energy and lost leads.
If you want to discuss this and see how it could work for your blog, give me a call or leave a comment. A business blog is the best marketing tool on the planet, if you use it right. It will help you get found, get known and get clients.
Special note to coaches: If you are a personal or executive coach, I have solutions for you: ready-to-publish content for e-newsletters and blogs, as well as exclusive articles. Right now we're having a sale on subscriptions, check it out here:
Content for Coaches Thanksgiving Sale
(Photo source: freedigitalphotos.net by Stuart Miles)