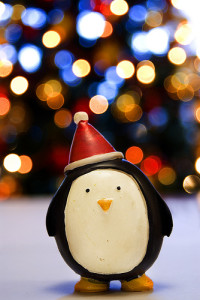 How do you blog about the Holiday Season – without boring your readers?
It's no secret that the holidays are upon us! With one less week between Thanksgiving and Christmas this year and Hanukkah already in full swing, the holidays have arrived.
So what does the holiday season mean for your blog? Several things! The holiday season provides a lot of opportunity for keyword-rich blogging.
Put your own spin on popular topics and it will help bring traffic to your site.
You can use this seasonal opportunity to feature charities that you support.
You can expand topics beyond your core business services to what truly matters in life.
And, there are also a few holiday pitfalls to avoid, including blogging about the same topic as everyone else without changing it up a bit, or going keyword-crazy and driving readers away.
Here are some more useful ideas on how to capitalize on the holiday season on your blog:
Seize the season – Use holiday ideas to come up with blog topics. Some popular general topics would include holiday marketing ideas, shopping trends, or gift guides. Check out blog analytics to see what is trending and adapt your own blog entries to have more SEO opportunities.
Share via social media – While you should always share your blog posts on social media networks if you want them to be seen by more people, it's even more important to do so during the holidays. Lots of people are online (most likely shopping) and websites are fighting for more traffic each and every day. By sharing your blog post everywhere you can, you'll get some of that traffic headed towards your blog.
Use holiday themed images – We know that people love visuals. Holiday-themed visuals can be eye catching and sure to keep readers wanting more when they find your blog.
Feature worthy causes – Charity is a great thing to participate in all year round. There is certainly a noticeable uptick in this type of participation during the holiday. Choose a charity to support and feature it on your blog. You'll get people reading your site and your favorite charity will (hopefully) get at least a few donations. A win-win!
Marketing – Businesses use blogs for marketing, no doubt about it. Holiday themed marketing campaigns and giveaways are very popular. If your blog is a business blog, consider these types of posts.
Taking advantage of the holiday season on your blog can be simple. If you follow the tips above, you'll be on your way to increasing your blog traffic, and enchant your readers along the way.
Guest author Megan Totka is the Chief Editor for ChamberofCommerce.com. She specializes on the topic of small business tips and resources. ChamberofCommerce.com helps small businesses grow their business on the web and facilitates connectivity between local businesses and more than 7,000 Chambers of Commerce worldwide.