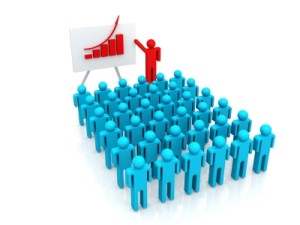 If you want to write an expert ebook, here's another way to make it simple and easy. Think about this: writing a speech is similar to writing a book.
Many of the executive coaches and consultants I work with are great speakers. They tell me, "I can't write, I'm a speaker!" But if you can deliver a keynote speech, there's no reason you can't write an expert ebook.
One of the take-aways from the Publishing at Sea conference last week was a presentation by Judith Briles, founder of AuthorU, about how to market your book through speaking engagements. She gave us her speech mapping template, which included these items:
Speech Mapping (abridged)
What is your topic?
What is your expertise?
Why do you talk about this?
How are you different from others?
What are two things you want your audience to stop, start or do differently?
What success stories do you share about this?
This isn't that different from a content outline for a blog post, enewsletter, or other online content marketing.
I'm suggesting you start with your speech map and use it for your ebook outline. Take a few of your presentations or keynote speeches and use them to create an expert ebook outline. This may be easier to do with help from a ghost writer or content editor.
Your speeches can form the skeleton of your expert ebook. Add some current research, a survey, some case studies and compelling stories, and your expert ebook takes on a life of its own.
My point is you might never start writing your book if you think of it as a huge task for which you're not trained or skilled. Use the skills you do have – working with clients, speaking with people, making presentations, writing for your blog – and shift your expert knowledge into an ebook form.
You can always get an expert writer to help with the rest. If you've got questions about how you can do this for yourself, give me a call or email. I'd love to hear from you.