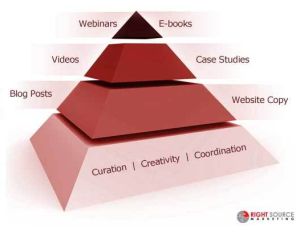 Blog writing isn't the same as book writing. Here's why.
An interesting post from Jane Friedman called "Please Don't Blog Your Book," gives four reasons why you shouldn't use your blog to write a book. She's right about blog writing being different than book writing.
And I agree with her that blogs make bad books. The informal nature of blog writing isn't what you expect to read in a book. You read a book for in depth coverage of concepts, not for conversational snippets.
Here's a similar example: I bought an ebook called "Blog to Book Deal: How They Did It." It consists of poorly transcribed interviews. A podcast makes for a terrible book because the way people speak is not conducive to good reading.
As for Friedman's four reasons, I disagree that you shouldn't use your blog to write a book. Don't use it thinking you'll land a big book deal, however.
Use it to flesh out ideas and compose content that can be repurposed in chapters.
Use it to stimulate conversations with readers and get their input.
Use your blog to gather stories and interviews from others.
Use it to start building a platform of readers interested in your topic or expertise.
There are a lot of smart ways use your blog to shortcut the book writing process that seems daunting. Here's what Friedman does say in favor of blogging for a book:
What are some indicators that blog-to-book deal might work for you?

You're blogging in a nonfiction category, especially if your blog focuses on how to do something or solves a problem for people.
You're focused on your blog for the joy of blogging, and you have the patience, determination, and drive to keep blogging for years. You won't get recognition overnight, and it takes time to develop a following. Ultimately, it's the buzz you generate, and the audience you develop (your platform created by the blog), that attracts a publisher to you—not the writing itself (though of course that's important too!).
You agree that the book deal isn't the end of the road, but another way to expand your audience for your blog (or services/community connected to your blog).

If a blog-to-book deal path is appealing to you, then I highly recommend checking out Chris Guillebeau's 279 Days to Overnight Success. He landed a book deal in about 1 year based on his blog. But he was laser-focused in his strategy and single-minded in marketing and promoting his blog to all the right people in the blogging community (not the publishing community). In other words, he has the mind and heart of an entrepreneur. Do you?
What do you think about this? Leave a comment here, or connect with me on Google+.
(Image: RightSource Marketing)