Judith Briles is an author's best friend, especially when it comes to book writing. When she speaks, I listen… and you should to, if you get the opportunity. But until her next authors and writers conference, here's the next best thing: her latest book: Snappy Sassy Salty!
It's summer. It's hot.
Could you use a pick-me-up?
A bit of inspiration or silliness?
How about something to chew on or get you unstuck?
How about your clients and followers?
In Snappy Sassy Salty: Wise Words for Authors and Writers, you will find all that and more. This is a collection of favorite advice from Judith Briles over the years to thousands of authors.
Coffee along with the right words creates the perfect buzz!
As a blogger, I know that the right combination of words engages readers. When a slump hits or your writer juice isn't flowing, authors need a goose.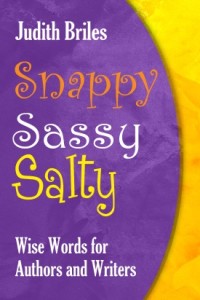 Along with a cup of coffee, this little book of short and snappy reminders will get your fingers tapping, your mind buzzing. and your words onto the screen.
Every little blurb is loaded with motivational juice to get writers writing. I bought it to give as a gift, but now the pages are too worn …
If you haven't worked with Judith, or attended her seminars, you might not know she actually lives, walks and talks these wise words for writers. She's one of the most helpful, caring, and authentic book experts around … a true book shepherd.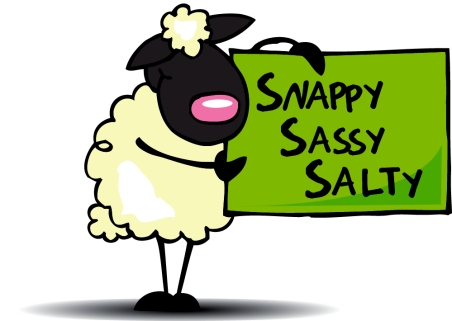 Today, Tuesday, July 22, 2014 is the day … don't delay, get your copy of Snappy Sassy Salty: Wise Words for Authors and Writers and claim your FREE GIFTS that are designed for authors, writing and publishing success DURING TUESDAY'S OFFICIAL BOOK LAUNCH:
Your copy of Snappy Sassy Salty is waiting for you here, click now!