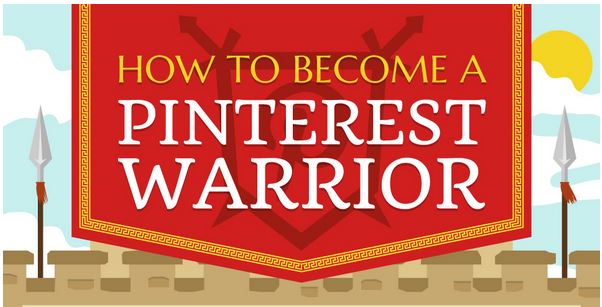 Are you using Pinterest effectively?
Although you may have made excellent written content a part of your marketing strategy, it's important to remember that there is more to social media than just writing a great post or article. In fact, one of the most important aspects of social networking is much more visual and not as textual as you might think.
The most popular shared items across all social networks are pictures, which shouldn't be too surprising, given how many images we see on the web in a day. If you want your content to be not only seen but shared, it will be important to consider making image sharing a significant aspect of your game plan. Where should you start? Well, with Pinterest of course!
As one of the most popular social networks in the world, Pinterest offers a very large yet incredibly specialized audience. Depending on the type of content you are trying to share and the crowd you hope to reach, Pinterest could actually end up being one of your most profitable sources for social networking. After all, we're talking about a network which offers traffic that is more likely to drive sales than either Facebook or Twitter. They might not be as big as the two giants of the social media landscape, but that doesn't mean they aren't just as powerful and important.
If you're interested in making this social network a part of your content marketing strategy, learn the ways of the Pinterest Warrior with the help of this handy infographic, provided by eMerchantBroker.com.

With a wealth of information about how you can use the service to drive more traffic to your content and improve your brand recognition, this helpful guide will show you everything you need to know in order to start pinning your way to success.