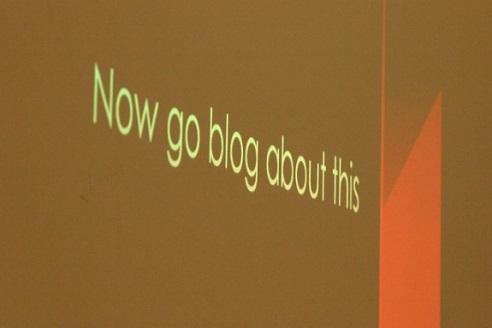 I feel like we hear a lot of the same blogging tips over and over again. While it is definitely useful to know your blogging basics and how to boost readership, how about we change it up a little and offer some ideas on how to boost your blog in ways that you've maybe not thought about before?
Here are a few ways that you can get new (and old) eyes on your blog and keep them engaged.
Back Up Your Facts with Links and/or Data
All of us bloggers like to include informative bits of information in our blog posts. But because there's no one checking behind us, we don't always site our sources (guilty as charged). Make a point to back up any data that you include in your posts with links or sources. This will boost your credibility.
Consider Including Branding Messages in Your Content
Let's face it, most of us are blogging to make money. I'm sure many do enjoy writing just for the sake of writing, but even then, making money from blogging is the icing on the cake. Find creative ways to integrate product or service marketing into your content. If you do this for companies and brands that you trust, it can genuinely be a help to readers who may be looking for recommendations.
Target Readers with Your Posts
A lot of the time, bloggers are looking to reach as wide an audience as is possible. While this is a smart strategy, it can also be useful to aim to reach a specific group of readers with some of your posts. Targeted posts can not only boost your content quality, but can also draw in groups of readers that you may not have had before.
Guest Blogging Goes Both Ways
If you're a blogger, you may welcome guest bloggers on your site. You may contribute guest blogs to other sites. But do you do both of these things? The more that you blog for other sites and vice versa, the more eyes will be on your blog. Collaborating with bloggers who have a similar readership can be good, but don't rule out blogs that might not seem related at first glance. These blogs may have readers that will enjoy your content as well.
Coming up with unique ideas for your blog can be tough. Try out some of these strategies and see if any of them can help you gain more readers!
Megan Totka is the Chief Editor for ChamberofCommerce.com. She specializes on the topic of small business tips and resources. ChamberofCommerce.com helps small businesses grow their business on the web and facilitates connectivity between local businesses and more than 7,000 Chambers of Commerce worldwide.