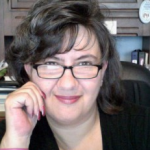 Here's how to bust out of blog oblivion: Blogging 101: 6 weeks to Confident Blogging with the Queen of WordPress, Suzanne Bird-Harris.
The latest survey of small biz professionals revealed most people struggle with "Time:" 72% say they don't have enough time to update their blog.
But we often say that, when in fact the reason we don't have time is because we're not sure what exactly what we're supposed to be doing, or how to do it.
Once you master a skill, you can get it done quickly. And, if you're successful at it, you want to do it again and again.
Here's what the survey reveals:

72% struggle with enough time to blog
54% of people say they struggle  to know what to write about
52% aren't sure how to apply SEO strategies to increase the reach of their blog
No wonder people run out of time. If you sit down to blog and have to figure out these two important things (#2 and #3), well, there goes your day!
To remedy this, Suzanne and I are going to teach the solutions to #1 and #2: blog writing and SEO workshop in January 2011.
In the meantime, get prepared by mastering the basics. If you're struggling with your WordPress blog, don't miss Suzanne's Blogging101 workshop: 6 Weeks to Confident Blogging. (Don't miss the early bird discount – you must sign up by Friday, Nov. 5,  2010 to save $50.)
You can read more about the details of the 6 week workshop on Suzanne's Blogging101 web page here.
Here's what one of her clients said about her:
Suzanne Bird-Harris is a rare talent with a unique combination of skills.

First, she has an in-depth knowledge of how website and blog technologies can help a business build revenue through a much stronger online presence.

Second, she explains things in "Plain English" so that even the most non-technical can understand and overcome any fears of the technology.

Third, and probably most important as her role as a business coach, Suzanne is truly invested in her clients' success.

How do I know? Because she does more than just "present information." She puts forth extra effort to support and challenge clients so they actually use the valuable insights she offers and thus they become much more confident and powerful in calling the shots in their own businesses.

I've hired Suzanne as a consultant for my business, and I've attended several of her classes. If you're looking for a significant way to build your business and take it in the direction you choose, I highly recommend that you work with Suzanne. I don't think you can make a better investment of your time or money.

– Jerry Kaup, MemberSurveys.com
(P.S. I am proud to be an affiliate of Suzanne's and highly endorse this program.)