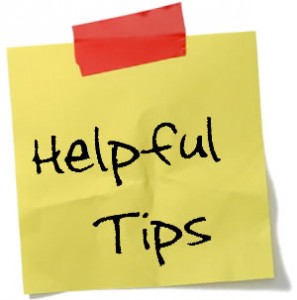 You spend a lot of time writing content on your blog but if the only comments you get are from people looking for free marketing, maybe it's time to revise your content strategies. Here's a guest post from Chris Peterson at Straight North integrated marketing services in Chicago.
1. Your Blog as an Interactive Tool
When it comes to effective Web content, it's no longer enough to post simple text with a graphic. Online newspapers learned that the hard way, but bloggers are discovering ways to use the Web as a means for two-way interaction – increasing the relevance of a blog while boosting Search Engine Optimization efforts to drive traffic. Below, read about some of the techniques you can use to engage your readers.
2. Polls
Your poll might not be scientific; in fact, the results could actually mean very little. But by providing a simple way for your readers to voice an opinion, you've given them an easy way to communicate with you. Ask them how they feel about something you've posted, or survey regular readers about what they'd like to see on your blog. Make them feel as if they are a part of the blog. They'll reciprocate by returning and spreading the word.
Likewise, surveys include options for interaction. For example, a simple poll might allow a reader to click one of several poll responses, while a detailed survey could provide an option for submitting a personalized response.
3. External Links
Embedded links are an easy way to encourage people to use your blog as a resource. This also can help to lower your blog's "bounce rate" as calculated by Google Analytics. Bounce rate simply refers to how your site is used – a quick in-and-out versus user interaction, with a lower bounce rate indicating greater interaction.
To get the most from your external links, it's important to give visitors a reason to return to your site. If they come back within 29 minutes – to find additional links to glass block suppliers or to view the contacts you've listed for plastic molding services, for example – your attempt was successful. But if they stay gone, it's a bounce.
4. Internal Links
These links keep visitors moving within your blog. They help readers find the information they're looking for without backing out of your site and returning to Google. Internal links can give your blog credibility, and they enhance a navigable, interesting blog.
SEO-wise, viewing more than one page at a single site lowers visitor bounce rate and indicates an active, relevant website.
5. Reader Comments
You can generate a lot of user feedback by letting blog visitors speak their minds. Most blogs are equipped with features that allow for user comments beneath individual posts. The response section should be easy to find and simple to use.
(Note from Patsi: You should be continually inviting readers to leave a comment. Ask for their opinion! And not just on your blog… go over to your social media sites like LinkedIn and ask readers questions. You can include a link back to your blog post.)
Of course, the risks of comments include spam and abuse. If you enable comments, be sure to respect reader opinions while filtering irrelevant responses that might turn off your audience. Increasingly, blogs and websites are requiring users to register in order to leave feedback. The benefit is greater user accountability, but it could deter people who view registration as an obstacle.
Consider the tips mentioned above, and as always, observe what other blogs are doing so that you can best respond to a growing hunger for interaction.
What are your favorite tips for getting reader responses? Leave a comment, we'd love to hear from you!
About the author: Chris Peterson is a copywriter for Straight North, a provider of integrated marketing Chicago services. Straight North provides a full range of online marketing services related to Web design and Search Engine Optimization. Follow Straight North on Twitter and connect with Straight North on Facebook.