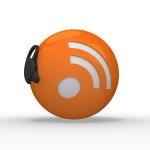 What happens when a business blog is attacked by rude comments from readers? It can happen and does.
Blogging connects business owners with customers and potential clients in ways that a basic website cannot. One of the best features of a blog is the comment section because it makes it possible for the writer to hear back from readers. New ideas are gleaned from reader comments and they just make the blogging atmosphere a little more fun. (Image: freedigitalphotos.net)
This blog recently discussed the many ways celebrity blogger Perez Hilton does his job right and on that list was taking time to understand your target audience. A great way to do that is by inviting them to comment so you can hear from them directly.
But what about those people that highjack the comment section and are just plain nasty or rude? While it is perfectly acceptable for people to disagree with a blogger, attacks on the writer and other commenters are out of line. So how do you make a distinction between the two?
Here are five easy ways to keep your blog comments civil yet interesting, and still allow room for dissenters:
Create a comment policy. Decide what you will and will not allow in way of comments on your blog. Address things like foul language, shameless promotion, personal attacks and political commentary. Maybe those are all things that you allow in the comment section, or maybe you want to stay away from them. Give readers an outline of what you expect from them when it comes to interaction. Not every visitor to your blog will actually read this policy before commenting, but you can use it as a reference point if necessary.
Consider comment moderation. While it is much easier to allow comments to post automatically, you have no control over what is posted in your space. Set up your account to send you an alert when a new comment needs approval and make it a priority to view it and post it if appropriate. Use your comment policy to determine which ones are completely out of the question.
Allow opposing views. Do not block or ban readers that disagree with you. Dissenters come with the blogging territory. Welcome views and suggestions from readers that are written respectfully and do not contain attacks against you or other commenters. Controversial comments often prompt other readers to jump in and make their own points on an issue.
Do not be afraid to block commenters, or delete comments. Try sending the commenter a gentle reminder that includes a link to your comment policy. Point out the specific ways you deemed a comment inappropriate. If the person continues to ignore your requests, go ahead and block him or her. Remember that your job as blog owner and moderator is to make the comment section a comfortable place for all readers. Kicking out a visitor that regularly breaks the rules is your responsibility.
Encourage discussion. The nature of online interaction tends to favor negative responses. If someone has something nice to say, they tend to keep it to themselves. If that same reader strongly disagrees, they are more likely to speak up in the form of a comment. Find small ways to encourage your readers to "talk" to you, especially when they are happy. For example, if you own a pizzeria, try running a promotion or contest where readers get an entry for leaving a comment. End posts with an open-ended question, asking readers to tell you about their own experiences with the issue. Look for simple prompts that encourage your readership to speak up – especially when they have something positive to contribute.
About our Guest Author:
Megan Totka is the Chief Editor for ChamberofCommerce.com. She specializes on the topic of small business tips and resources. ChamberofCommerce.com helps small businesses grow their business on the web and facilitates connectivity between local businesses and more than 7,000 Chambers of Commerce worldwide. She has also produced news content for major markets such as Phoenix and Los Angeles.