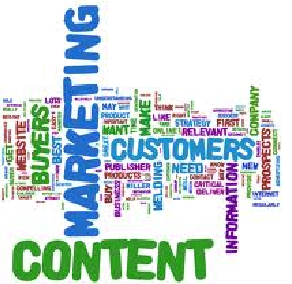 "Content is king." Bill Gates said it, so it must be true.
Gates uttered this one-liner way back in 1996, but the flurry of updates to Google search algorithms during 2012 has ensured that his words still resonate.
Most businesses (be they blog owners, start-ups, or established brands) now know that if they want a competitive advantage, they have to keep information-hungry customers in a ready supply of fresh, relevant, and interesting content. Depending on the type of the business, content might also be expected to be awe-inspiring. No pressure, of course.
One of the biggest problems with content is finding someone to write it. Even if you're a great writer, or have people on staff who are, it takes time and skill to craft an article, blog or newsletter appropriate for both your audience of potential customers and the search engines.
Could the answer be to outsource the writing to a freelancer?
Let's consider the benefits of doing so:
It's an incredible time saver. Outsourcing your content requirements can free up both your time and that of your staff to concentrate on aspects of your business which bring customer satisfaction and results.
Increased readership. A professional writer wants to be read, so they'll go all out to write great copy. Your readership will increase as a natural result, which in turn leads to increased sales activity.
Alternative angles. If you and your staff constantly plug away writing about the same topics day in, day out, you're likely to develop somewhat of a tunnel vision. Fresh writers offer fresh words.
Google will love you. If there's one thing that we know about Google, it's that it loves fresh content. Feed the hungry search engine and it should repay your generosity with an increased number of visitors.
Expert copy. Just like you're an expert in your field, writers are experts in theirs. Outsourcing to a freelance writer means you will benefit from their expertise and you'll likely end up with content that is better than you could have done yourself (even if you did have the time).
Where are all the good writers?
Finding a good writer who understands the needs of your business is likely a matter of trial and error. Not every writer will be a good fit. In a different vein, low-cost providers from far-flung countries may seem like an attractive option. At first. That attraction will wane considerably when you start receiving articles written in broken English. Of course, that's not always the case, but it's frequently a sad reality.
Kick off your search for a professional writer at:
Remember that quality costs money. Just like you wouldn't expect to get a decent meal for less than the price of a cup of coffee, you shouldn't expect perfect prose if you're only willing to pay a few cents per word.
Author Bio
Linda Forshaw is a Business Information Systems graduate from Lancaster University in the UK. The leading contributor to DegreeJungle.com, she is also a full time writer and blogger specializing in education, social media, and entrepreneurship. Contact her on Twitter @seelindaplay.