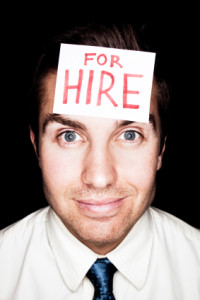 Want to make money with your business blog? There are a lot of different ways to use your blog to make money. One of the most common is soliciting blog sponsors who pay a set dollar amount monthly or yearly to write sponsored posts.
A sponsored blog post can be a paid opportunity for a guest author; sometimes a company will sponsor a post written by the blog author about their product or service. Your business blog can use these sponsored posts to provide a valuable service to your readers.
These sponsored blog posts must be on a topic that would be interesting to your blog's reader base. The blog publisher can negotiate how much to charge for sponsored posts. And sometimes, the post is published free, but the blog owner gets a commission for any referral sales.
Here are some pros and cons when it comes to having sponsored blog posts on your business blog –
Pros:
Money! Of course, allowing sponsored posts or writing them yourself will generate revenue for your blog. You can set the cost per post for your blog, negotiated with the companies that you would like to have sponsor posts.
If you choose companies that you honestly think your readers would be interested in, you can create great relationships and introduce your readers to good companies that they really find beneficial.
Sponsored posts can add some variety to your blog posts and bring new readers. Bringing in new topics that are still related to your typical blog content can draw in people who might not ordinarily find your blog.
Cons:
Your readers may find sponsored posts to be disingenuous. This can really be a problem if you accept guest post or sponsored post requests from companies that are unrelated to your usual blog content. After all, you want to attract readers to your blog with posts that interest them, not turn them away so you can make a quick buck.
You may be inundated with requests for sponsored posts once you start using them on your blog. It's important to be choosy when it comes to sponsored posts, and you may be tempted to allow more than your readers can stomach.
It's important to be upfront with your readers. If you're an affiliate, say so. Sponsored posts can either really help or really harm a blog. It's so important to be selective when it comes to allowing or writing sponsored posts on your blog. After all, you don't want to be making any blogging mistakes and deter readers.
But if you choose the right sponsored posts, your business blog can generate some income while bringing new and interesting content to your readers, as well!
About our guest author:
Megan Totka is the Chief Editor for ChamberofCommerce.com. She specializes on the topic of small business tips and resources. ChamberofCommerce.com helps small businesses grow their business on the web and facilitates connectivity between local businesses and more than 7,000 Chambers of Commerce worldwide.