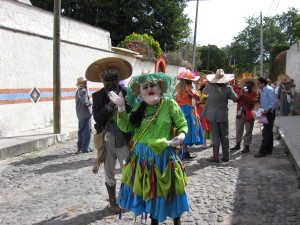 I've got a Mardi Gras parade dancing down my street right now, in my sleepy little village of Ajijic, near Guadalajara in Mexico. It happens three or four times a year, always because of religious fiestas: the whole village dresses in costumes on floats with music blaring as loud as possible.
It's so loud it's hard to think. I couldn't finish my content marketing project for a client, so to get a good view, I went up on my roof to watch. It seemed like a great idea at the time.
And it was great… until I wanted to come down. I realized that dropping over one roof top ledge to another is easy enough. Not so when you've got to go back up and over the ledge and it's just out of reach.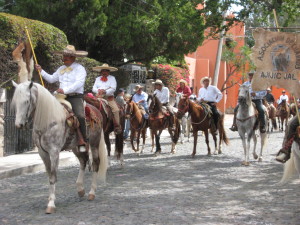 I tried calling downstairs to the workmen who were repairing the pool, then to the crowd gathered on the sidewalks. Nobody could hear because of the music! I was stuck there…
It's just like blogging and writing for the web. Sometimes, you just start writing, not knowing where you're going, but sure it will be interesting. Then, somehow, you've got to get back and make your point, ask your readers to do something, like respond to a call to action. Otherwise, you've just lead them on a walk-around, or like me, got them onto a roof with no way of getting down.
One of the key rules of content marketing creation that I encourage my clients to do is planning ahead of time.
Know what you're going to say
Be clear why it's important to readers
Know the goal for each content piece
Know whether or not your call to action is realistic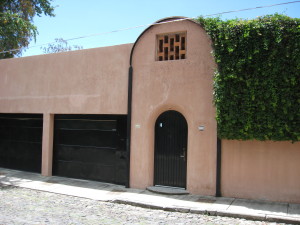 When I looked at the various levels on my roof and decided they were easy enough to slide down to, I didn't consider how hard it would be to get back up and over them to be able to get back to the stairs.
When you compose a call to action for your readers, make sure it's simple, easy to access, and worth their time and effort. Always deliver more than you promise, but don't leave them hanging or stuck!