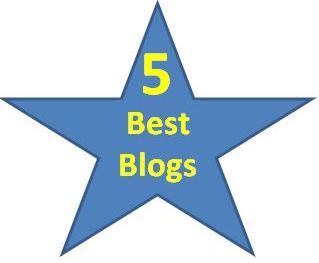 Have you created a list of your top 10 blogs?  If not, you're missing out on opportunity to improve your search rankings.  It's easy, smart and can help your business blog get inbound links.
I've talked about creating your own Top 10 lists before, and it still makes sense, even more so given the way SEO works today. Besides providing valuable, relevant information for your readers, you also:
Show your generosity by pointing out other experts besides yourself
Create awareness of other sources for solutions to your readers' problems
Engage with other blog authors, build relationships
Provide an opportunity for the blogs on your list to link to your blog (inbound links)
Open the door to guest post possibilities, and joint ventures
No matter what business or field you're in, you can do this research.
First, find out what other experts in your field are blogging about. This part requires a little recon work on your part. Check out your closest competition and broaden your research to include the top blogs in your field. I recommend using my favorite aggregator, Alltop.com.
Then, simply create your own top 5, 10 or 25 list.
Aren't you curious about what other blog writers are saying and doing in your area of expertise? I am. So I keep a list of my top favorites, including Alltop.com. I like them because they list top blogs in a variety of topics.
Here's my top 5 aggregator list:
Go take a look at some of the other blogs in your field; you'll be glad you did. Then try making a list of the Top 5 or 10. It's a great way to compose an interesting blog post while improving your business blog linking.
And let me know what you found, especially if your blog appeared in a top blog list. I'd love to hear from you.