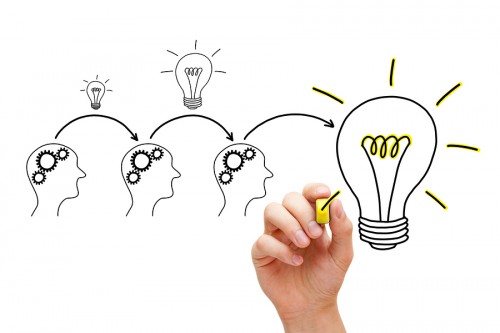 Do you struggle with the creative process of writing blogs? Do you cringe when you need to find a topic for your blog? You're not alone.
Over the past 11 years, I've written a ton of information about writing great blog posts and newsletters, as well as e-books, white papers and articles to increase your visibility. Sometimes it feels like I've already written as much as I have to say. There's nothing new, it's been done before.
But then I remember that people forget and new people come to visit all the time. It's motivation to keep my blog posts fresh and interesting.
So how do you choose a topic for writing blogs that will be most relevant to your readers, and hasn't been said 1,000 times before? Trust the process and get busy.
Almost 100 years ago, Graham Wallas observed that creative solutions appear sequentially:
Preparation => Incubation => Illumination => Implementation
The same is true for writing quality content – blog posts are written by following a creative process.
In this series of blog posts, I'll share my tips on writing blogs that are creative and relevant to your readers by using a 4 stage blog writing process:
Preparation (Pre-writing) – Gather information and create your plan.
Incubation (Rest) – Allow your mind to rest and refresh before you review.
Illumination (Revise for relevancy) – Re-read your draft, silently and out loud, and revise the content for relevancy to your audience.
Implementation (Edit) – Re-read your revised draft, use your checklist, edit and publish.
Let's start with the first stage: preparation.
Preparation (Pre-writing) – Gather information and create your plan.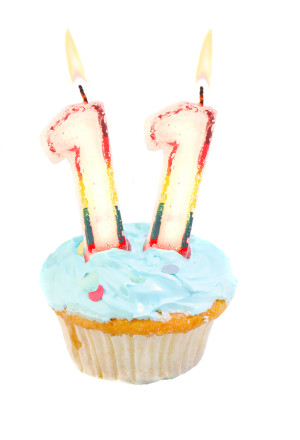 In some ways you can say that the preparation for this blog began many years ago with the experience I acquired as a journalist, and then as a doctorate student of psychology. Fast forward to Friday, September 4th 2015, which marks the 11th anniversary of this blog (WritingontheWeb.com or "WOW"), and 16 years of providing Content for Coaches.
I'm not saying that everyone with a blog needs to write Pulitzer-prize winning content or obtain a PhD. But if you want to build credibility online, you need to excel in your niche, doing what you love.
Here are my preparation, or pre-writing tips:
If you haven't already, clarify your purpose, audience, and a few key details. This preparation helps you focus on why and to whom you are writing. Believe me, this is handy in moments when you are stuck: you can picture your perfect client, the struggles they are facing, and write your blog post directly to him or her.
Next, you want to create a short list of keywords your readers will use to find you. It could be a one word description of the problems they face, or the solutions you offer. Keep this list handy – we'll discuss it in my next blog post.
Look outside your field.You may find something inspiring in your field of expertise. But I often find an inspiration in an outside topic, then find a creative way to apply it to a niche.Have you noticed how Jimmy Fallon opens every Tonight Show dialog?  Without fail, he welcomes the crowd and then says, "Here's what everybody is talking about."

Open up the Internet and go to an aggregation site where you can get the latest news.
I use Alltop.com, and in particular my own Alltop page where I can aggregate my favorite blogs on a variety of topics.
If you still aren't feeling inspired, simply make a list of three to five things that bug you. Or three to five mistakes you've made or you see your clients making.  Why is this a good exercise? Because it's easier to think of things that frustrate you than things that are just wonderful. Also, readers are (perversely?) attracted to bad news. It's why we are drawn to tell-all tabloids and survivor shows. It's how newspapers sold for many years, based on dramatic headlines.
Find relevancy to your audience (draft). After spending some time researching and making lists, come up with your own unique spin, and create a blog post rough draft. Share the pain, but tell the solution story. Hone in on a topic with 3 – 5 subtopics and you can create a series of blog posts with greater impact.
How do you choose your blog post topics?  Do you feel prepared when you start your blog post draft?  I'd love to hear from you – you can contact me here.