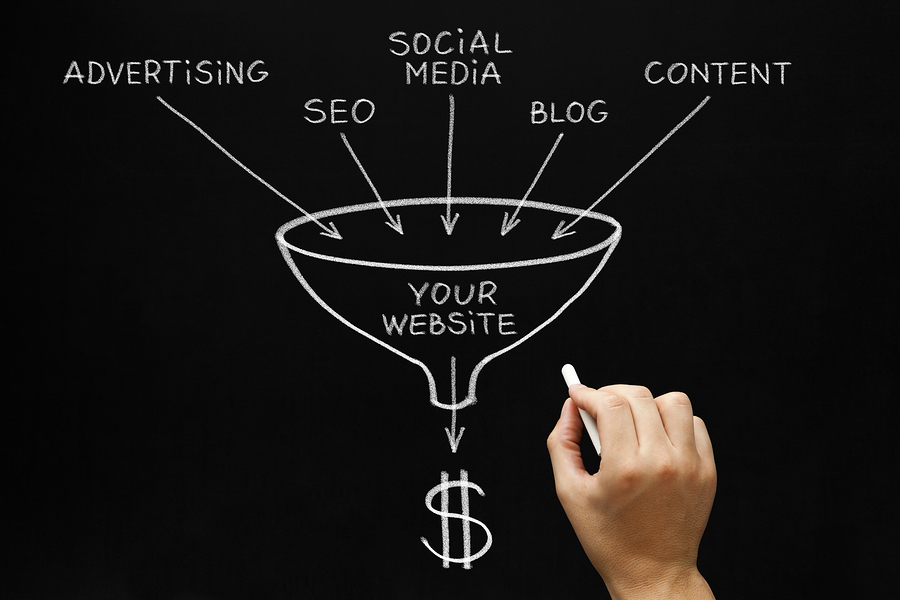 Are you building a product funnel on your blog?
In my recent blog posts, I've been talking about ways to earn money blogging using two different methods:
Sell products directly through your blog (or website)
Sell products or services because of your blog, or indirectly
These are two key elements of a product funnel – a key internet marketing strategy that will help ensure that you are not leaving money on the table or missing opportunities to solidify the relationships your hard-earned content marketing efforts are creating.
Content marketing works because you take a reader through the steps of getting to know you, like you, and trust you. This is what's called the KLT factor. Here's how it works:
Your blog should have cornerstone content pieces to communicate your core values and passion and business mission. These are stand-alone pages to highlight your core information.
Your blog (or website) should have a well-crafted bio or About page, which tells your back story, who you are, and why you care.
Your blog or website should have client stories, case studies and testimonials everywhere to tell your clients' experiences with working with you, your products and services. Share with readers what outcomes your clients achieved.
And next, you need continual, clear calls to action, so that readers can take the next steps.
Next Steps
Next steps can be to get to know you and your expertise further, or they can already be convinced they want what you've got. You've got to have a way for people to take action by having free products, small fee products, mid-size and larger ticket items. These can be informational items, articles, ebooks, audio files, video files, or high ticket one-on-one coaching and consulting services.
From Free to Fee
And, you have to make this clear and easy for people to find, understand, register for, pay for and get without problems or unnecessary procedures. That's why I recommend giving readers a choice:
Free download, no registration
Free download, simple registration
Small fee ($5, $7)
Slightly larger fee ($25-$50)
Larger, mid-size fee ($75-$150)
Big fee (up to $500)
High end big ticket programs (depending on what your market will accept)
What you give customers should of course be high perceived value and include follow up marketing to upsell them into other products and services. I always give them plenty of bonuses, and excellent follow-up emails with additional information.
The key is to respect the people who give you their email address. They want information and education, maybe even with a little entertainment, not sales pitches.
This is the product funnel:
Some information for free, immediate download, no strings
Some information for an email address, which will prove you can be trusted to deliver good stuff and not abuse their email
Some valuable information worth paying for, even if it's only a few dollars (make this high perceived value to show you are generous)
Excellent products and services that deliver much more than expected, worth the price.
So I ask again – are you building a product funnel on your blog?  If not, why not?  Send me an email – I'd love to know.
In my next post I'll share with you an example from my own experiences. Stay tuned!