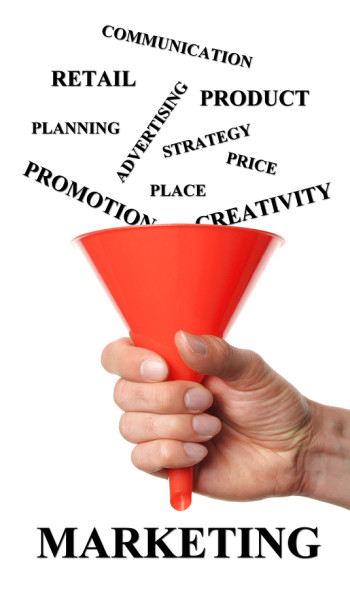 Building a product funnel on your blog is key to making all your hard work profitable.
As I explained in my previous post, a great product funnel provides your readers with an opportunity to get to know you, like you and trust you. You make compelling offers to your readers that they can receive from free to fee:
Some information for free, immediate download, no strings
Some information for an email address, which will prove you can be trusted to deliver good stuff and not abuse their email
Some valuable information worth paying for, even if it's only a few dollars
Excellent products and services that deliver much more than expected, worth the price.
To use myself as an example, you'll notice on the bottom right side of this blog there's a graphic image to download Content Marketing with Blogs, a free ebook.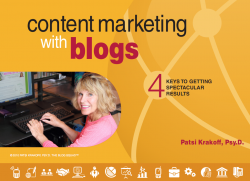 You must register your email address to get this ebook, because it's a substantially significant report, and if you're interested enough, you'll want to get the follow-up information. The price for this is your email address, so to speak.
And since readers give me their email addresses, I don't want to bombard them with marketing emails. Au contraire, I use their email address to give them additional information that isn't in the ebook. It's a valuable opportunity to prove to subscribers that I've got their best interests in mind.
The point? Yes, okay, I definitely want them to know, like, and trust me. 
Am I going to turn around and ask them to buy something or to hire me? Well, eventually, of course I am! But in a nice way. If I've done a good job of showcasing my expertise, they may want to hire me…or not right now. When they need some of what I've got, they'll know I can deliver.
Not everybody's willing to fork over an email address, many have been burned by spammers and marketing monsters. That's why I also offer free digital downloads that anyone can download for free and without registering.
Click here for an example to download the Content Marketing with Blogs Guidelines to Save Time & Get Better Results. This would be the top level of the funnel, since nothing is required in exchange.
So offer generous information anyone can have. They are designed to build your reputation as an expert who can be trusted to deliver even when nothing is asked in return. At the end of each digital download is my short bio with links back to my sites, and suggestions on how readers can get more information or my services.
If you haven't yet, I hope you take advantage of these free content marketing resources.  And please let me know if you have questions, or I can help you with your content marketing.