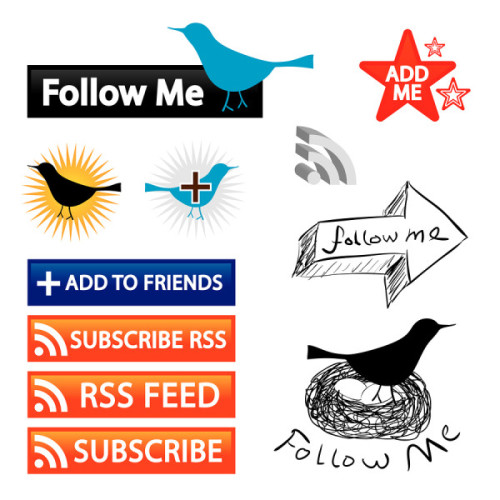 A Note from Patsi: This week's guest post is about social media and it's really important. Why? Because if you want to engage your business blog readers and grow your reader base, you need to use social media. We've been writing about the CAST system for effective blog content:

Content (compelling)
Assets (free)
Social Media
Track
This post, by guest author Paul Wilberforce, looks at the common mistakes you should always avoid. Here are Paul's 7 Social Media Mistakes Bloggers Should Avoid.
Like-baiting
This is the practice of using controversial or provocative headlines to stir up attention in order to get more clicks or likes. More often than not, the headline does not offer the information it promises and it often has nothing to do with the business objectives.
Although like-baiting might help you get more retweets, shares, and likes, it will not result in repeat traffic. Whether you are using pictures or texts, make sure there is congruence.
2.  Buying followers and likes
Did you know it is now possible to buy followers and likes from certain social media networks? As much as this is a widely followed practice, it will not benefit your social media objectives and goals. It is very unlikely that a purchased list would focus on your niche, or ideal client.
Buying followers and likes will only succeed in diminishing the quality of your audience. Simply put, the best way to get more likes and followers is to engage your audience.
3.  Posting too much
It is important to keep your social media profile active, but posting too much will push some of your followers away. Avoid posting irrelevant content that can lead to spam feeds.
Your goal is to build loyal followers and this is only possible if you add quality content. Don't become a cliché. Focus more on quality and not quantity.
4.  Ignoring social media return on investment
To keep track of your efforts, make use of analytical tools to help you measure every part of your social media campaign. The results will help you determine if adjustments must be made.
5.  Ignoring user comments
One of the best things about social media is that it can help you understand what your customers think about your products and services. Take the time to go through their comments.
It's also a public customer support platform, so be sure to respond quickly to questions and complaints.
6.  Arguing with a client online
Poor responses to customer complaints may be perceived as a reflection of the poor services your business offers. Address their complaint publicly, but don't argue. In addition to that, you should avoid deleting negative comments. Allowing the negative comments to remain public demonstrates that your comments are genuine.
7.  Only using social media to advertise
Yes, social media can promote your products and services, but to build loyal followers, add posts that add value for your readers. This will improve customer engagement and trust.
There is no foolproof way of building a large social following. However, avoiding the aforementioned mistakes will increase your chances of building a large following and maintaining loyal followers. Familiarize yourself with the mistakes made by other businesses, and avoid them.
Author Bio
Paul Wilberforce is a professional social media marketer working with clients around the United Kingdom. He is part of the team of https://instamacro.com.