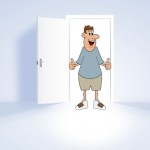 Are you spread too thin? Over-committed? Is your blog too confusing, too many topics, too many choices for readers to make?
Oh, and by the way, how are your search engine results? Do you come up on the first page when people do a search for the problems you solve?
I've been told by someone who knows business blogging that I'm "diluted." No, not "deluded," in the psychological sense, although that might also play into it. "Diluted" in that it's not clear. At least, I think that's what he means.
I don't think I'm the only self-employed entrepreneur that suffers from the problem of trying to cover too many bases, of trying to attract too many kinds of people, of offering too many products and services.
The key point my expert was trying to drive home is that online, you can't afford to be "all over the map." Why? Because search engines are stupid. They don't understand variety and nuances.
They want to get into your site, do their magic algorithms and come away with knowing exactly what your content is about. All this, AND you still have to write compelling, clever content that appeals to your readers.
I don't understand anything about Search Engine Optimization and just a little bit about tags, keywords, and words the techies like to throw about. I've been hoping to ignore all that, since a blog platform seems to be so good at naturally attracting the right people.
However, I'm willing to learn about this, just a little bit. I think there's an empty space still open in my brain for some more information. So I'm negotiating with Michael Martine, of Remarkablogger, to try to convince him to come do a teleseminar about getting the right traffic to a blog.
I'm thinking about "How to Get the Right People to Your Blog Right Now!" If you're interested, let me know. What questions would you have about SEO, driving traffic to your blog, how to use social media sites to get more blog readers, how to use keywords, etc?
Do you struggle with getting good traffic?