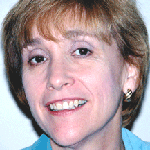 This week's guest post is by Barb Sawyers, Sticky Communications who recently published a great ebook on how you can write better for the web.
Hello, Patsi's readers. I'm Barb Sawyers, a blogger who shares her interest in encouraging people to write like they talk.
Patsi was telling me how some of you don't find writing for the web to be as natural or fun as talking. Sometimes you don't think you're connecting with your readers.
Seeing as we've all been talking since we were toddlers, and go back to what sounds right when we're not certain, you'd think writing like you talk would be easier.
But something happened at school and at work that turned the pleasure of communication into hard labor, for both writers and readers.
Then along came the Internet, blogs, Twitter and Facebook: Overnight, it seems, our online social lives and writing was pulled back into conversational mode.
But how do you reverse years of conditioning about what writing should be?
First, you need to silence your inner English teacher censor or that professional jargon you've been brain washed into using.
Just write like you talk, as if we were sitting here over coffee.
One of the reasons people have trouble writing like they talk,  especially for the web, is their inability to visualize their readers. That's why they end up with web sites that go on about what they do… and how long they've been in business… yadayadayda.
You can't change the world, but you can make your own backyard a little nicer, and maybe even make a few bucks once your writing shows more people how helpful you can be.
If you write like you talk, writing should become easier, faster and friendlier. You won't sound too formal or geeky. You'll automatically connect your ideas. You'll:
Ask questions
Get dramatic
State opinions
Express emotions
You'll interact with your readers, not keyboards, screens and your own thoughts. You might even start to write with a conversational rhythm.
This is easy for people like me because I'm comfortable pretending to have imaginary conversations when I write… But maybe not you.
Then spend a little time imagining your ideal reader, the person most likely to read right through and continue the relationship with you, by signing up for your newsletter maybe and, as the courtship flourishes, buying what you sell.
Imagine this person's pains, pleasures, pastimes and passions. Think about friends and family members you know well who are just like them. Write a profile, draw a picture, do whatever you need to keep this person in your mind's eye while you write.
You'll not only write like you're having a conversation with your ideal reader, but attract like-minded people too.
…If you're giving me that look that says you're still skeptical, you're probably right, it's not always easy. Imagination is potent, and you'll need to practice to do more.
Before you start writing, you also need to think about the main point and how you're going to make it. Just like you would with important conversations, such as asking your boss for a raise or telling your kids they can't have a puppy.
You'll also need to  apply what works in conversation to your writing. First and foremost, that means you have to be interesting. Although your topic may be interesting to you, your readers may not share your enthusiasm until you  rev it up with dramatic facts, heart-warming stories and other basic conversation and writing techniques.
You'll also need to interact with your ideal reader by answering the questions they would ask, responding to their feelings or stressing certain facts.
Because it takes two for conversation, you also have to be yourself. If you are a funny person, make them laugh. If you have pet phrases, use them. Give your readers a glimpse of what makes you tick.
I know this is may be a new way of writing for you, but practice and you'll soon find that your brain has rewired itself to make writing like you talk second nature.
Of course, you still have all the advantages of writing. You've just added what works in conversation to make your writing, easier, faster and friendlier.
Because this is writing and not a live conversation, I'm going to summarize my advice to help you remember how to write like you talk:
Have a clear idea of what you want to say and you're going to say it before you start.
Pretend you're talking to your ideal reader. Show interest. Interact.
Don't talk about yourself too much, tell long-winded stories or indulge in other conversation killers.
Make it interesting, the same way you would when you're talking.
Be yourself.
If this chat hasn't been enough to get  you writing like you talk, you'll want to read my book:
Write like you talk—only better, 3 ways to turn good talkers into great writers
It has worksheets so you can practice next time you have something important to write. And it will connect you with a community of writers like you.
Anyways, that's enough from me. Now I'd like to hear more from you.
======
Barb Sawyers writes about writing and communication. You can check out her book Write like you talk–only better, 3 steps to turn good talkers into great writers.