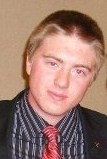 Friday's guest post is by Robert Stretch, author of VA Mortgage Center blog:
For business people, few things are more important than reputation. Thanks to the worldwide web — which sometimes feels as vast as a universe-wide web — monitoring your online reputation demands serious attention.
Only a few belittling remarks can spread like wildfire online, and damage your online image in no time.
By taking some simple precautionary steps, you can not only reduce invalid criticisms about you, but you can also promote yourself. In fact, having a good online reputation is essential to branding yourself or your business.
Just last week, BtoB Magazine Online reported that Dow Jones hired an online marketing company. The company, Marchex Inc., will work with Dow Jones Local Media Group to make an exclusive online reputation management plan.
By doing so, Dow Jones' customers get the privilege of responding to blog posts, news and any mention of DJ in social networks.
Not everybody or every company has the resources to hire a third-party that monitors their online rep. Dow Jones is several steps ahead of where some small businesses are. For one thing, the company already owns dowjones.com, dowjones.net and dowjones.org.
Why? Well, it wouldn't look great if one of those got bought by an angry customer whose goal is to take down the company.
Here are the 4 things you should be doing at a minimum to protect and improve your online reputation, no matter how big or how small your company is.
1. Protect yourself. Get URLs for your site before somebody else does so with the poor intentions. If you can afford it, purchase ones that ridicule you blatantly, such as johndoesmells.com. You'll be able to buy those with the peace of mind that no one will actually start a site devoted to lying about your hygiene!
2. Be a watchdog. It's not difficult to find out what content about you exists on the internet. There's no doubt that Dow Jones has teams of workers keeping an eye on the internet for any mention in news, on blogs and social networks.
If a bunch of full timers aren't at your service, start with Google alerts for your name, company name, your boss' name and the like. Remember that Google only includes results cached to its servers, so try other search engines of yesteryear.
3. Socialize. We've come to a point where "social" networks are almost a misnomer. Dow Jones has several Facebook pages, including some hosted for certain countries. It also uses a number of Twitter accounts for business news and the industrial index.
For smaller companies, social networks are great outlets for bragging. Links to testimonials are great ways to tell prospective customers about your service. For instance, VA Mortgage Center.com ratings are shared on Twitter and on our company's website.
4. Be real. One of the reasons people hold grudges with a company is a lack of quality service. All of this digital communication waters down the human element.
If you can remind people that there are faces behind your company logo, do it. Brief bios with pictures on one or many of your outlets add a nice touch to an otherwise stale, unnatural medium.
Bio: Robert Stretch works in marketing for VA Mortgage Center. He recently launched his own blog, dedicated to providing news on benefits for our veterans.