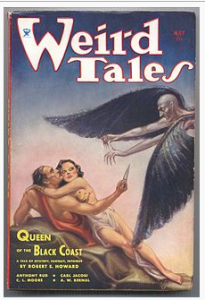 Want to make your blog stand out? Try finding unusual facts and weird blog content. Give your blog a unique look and feel by publishing unusual blog content. With such an abundance of content available on the Internet, how can you make your blog unique?
By providing information that is uncommon enough to intrigue a visitor. Where can you find this unusual blog content?
1. Infographics – Infographics are a popular trend when supplying facts. Normally, they are based on real information and designed in a way to give it visual appeal. Proper developers of these factual images cite their sources which you are able to verify yourself. Be wary of false imagery, however. Anyone can build a so-called infographic without using true information. It's always better to research the source for these facts in order to remove doubt and prevent damaging your reputation.
2. Google – When it comes to research, millions of users can't be wrong. The problem with that is most people who are trying to develop unique content are doing the exact same thing. For instance, if you put in the search term "odd facts about cats," you are shown almost a million instances of strange and odd cat facts. Through a bit of research, by refining your search terms, you could narrow down a few facts that are not commonly placed on other blogs and sites.
3. Detailed Examination – When researching a particular subject, some may skip over information that isn't pertinent to their post. By paying close attention to detail and correlating other instances together, you could make an interesting post linking two facts to prove a single point.
For instance: Did you know that 1,600 years worth of ice has melted in the past 25 years from our glaciers? Coincidentally, we have increased our CO2 emissions from vehicles in that same amount of time exponentially. While this statement may contain circumstantial evidence, it's still combining two facts to prove a single point – humankind may have helped the progression of glacier melt.
Depending on how you construct the wording surrounding the example statement, you could make yourself sound like an Eco-friendly reporter, an unbiased blogger, or a conspiracy theorist. It all revolves around how you word your content. You don't want to spin the facts and omit important details if they don't support your cause – unless you're a politician.
4. Always Verify Sources – Not everything on the Internet is true, contrary to the beliefs of many. When it comes to discerning facts from rumors, it takes a bit of digging to get to the heart of the truth. Wikipedia and Snopes.com are two sites you should never put 100-percent of your faith in. Although these sites are chocked full of useful information, a large portion of it can be edited or falsely reported based on rumor or personal lack of proper education regarding the material.
Creating unique content for your blog that isn't common knowledge may take some time depending on your blog's niche. While some subjects may require deeper digging for facts, others can be quickly found and promoted. Just remember to always cite your sources and follow up on the details to prevent from looking foolish.
Author Bio:
Ken Myers is the founder of http://www.longhornleads.com and has learned over the years the importance of focusing on what the customer is looking for and literally serving it to them. He doesn't try to create a need, instead he tries to satisfy the existing demand for information on products and services.
(Image source: Wikipedia.)