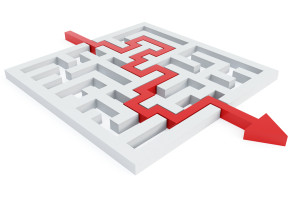 How's your blog writing going? Snap, crackle and publish? Or are you a little blocked, maybe even constipated?
Do you feel dread and overwhelm when it's time to post on your blog?
You may offer great solutions and services for your clients, but if you don't simplify your blog writing tasks and publish frequent, compelling content, you won't get great content marketing results.
In a blog post last week I shared that the two most common statements I hear about blogging are:
"I don't have enough time to blog."
"I don't know what to write about."
This is common for business bloggers who don't have clarity about blog goals. Feeling overwhelmed, blogging becomes a hit or miss (less frequent, and not much in terms of new content.)
And sometimes, blog writing just fizzles out, altogether. Unfortunately, your readers fizzle out, too. Don't let this happen to you! Your readers need you and what you have to say is important.
It might be time to take a step back, and do a little inventory on your readers, your business, and your goals. You don't have to do it alone.
I have created a guide of 10 questions to help you walk through the process. It dives a little deeper into key questions about your readers (and their challenges), your business (solutions and benefits), and your goals. It will help you to:
Write quality content that keeps the readers in mind
Generate ideas for blog posts to help you simplify the process
Help your target readers find you
Download the questionnaire here: Blogs4Leaders.com.
Blogs are still the best darn marketing tool on the planet!The key to a successful, sustainable blog is to excel with quality content and simplify your blog writing tasks so it doesn't get overwhelming.
Clarify the relevant topic for your readers and keep that focus as you write each blog post.
Never forget to focus on the needs of your readers.
Help to solve their problems and they'll want to read more of what you say.
Use your experience and stories to make your blog come alive with authenticity and real-world emotions.
Before you write a single word of your blog, or next blog post, download this guide, and answer these questions: Blogs4Leaders.com.
Take some time to write your answers to each question. Get some input from others. Then tell me what you think. Does this questionnaire make it easier for you to start writing your blog post? I hope so.