If I've said it once, I've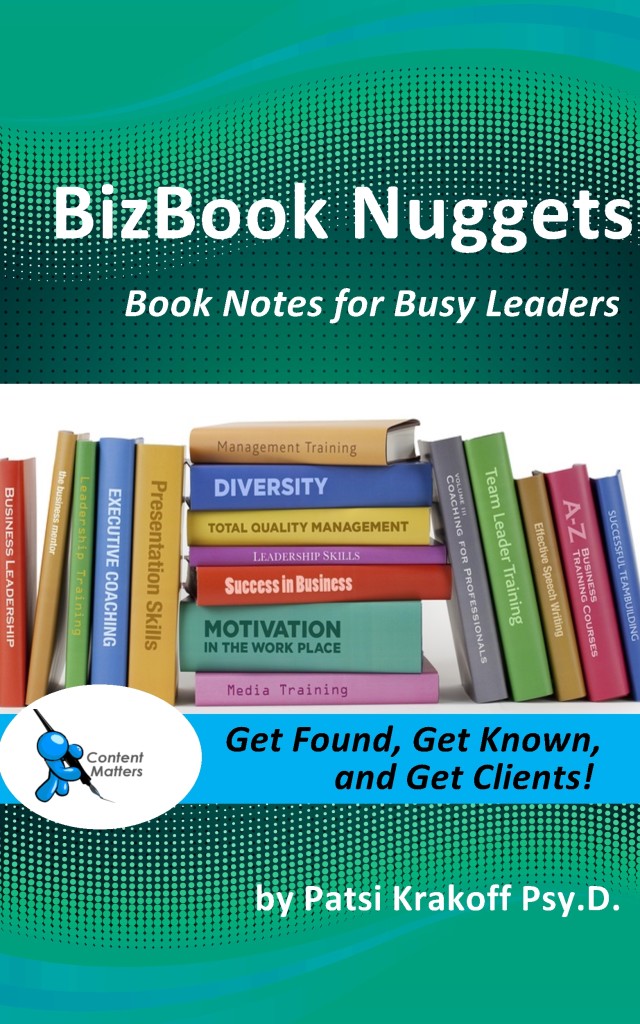 said it a thousand times: your business newsletter content must solve problems for your readers or help them meet a need.  So, if your newsletter topic is something that you can't cover in an e-newsletter, don't be the Newsletter Grinch: give it the attention it deserves and cover it properly on a blog page.  Your audience will appreciate your attention to detail, as long as you provide value.
In my previous blog post, I shared tips to get your business newsletter read, specifically, how to grab attention with a compelling subject line and headline. But once you get your readers to open your email newsletter, make sure they keep reading by offering compelling, relevant information.
For example, I create and distribute a newsletter called Biz Book Nuggets (if you haven't subscribed, you can sign up in the upper right corner of this page.)  This newsletter includes insights gathered from all the leadership business books I read. Since I'm taking notes while I read, I share them to:
Suggest books you might want to read yourself
Provide coaching insights for your work
Save you time in narrowing topics of interest you'd like me to write about
Allow me to organize my thoughts
Help us all see patterns and similarities between books
This last point is key.  I often read 2-3 books at a time. Some experts and books say the same things using different terms. When we can synthesize key concepts coming from different sources, we gain a greater understanding.
Often times I have taken several pages of notes, and including all of them in the newsletter would be overwhelming.  So instead, I post the lengthier book notes on a blog page, and include a link in the newsletter.  Here's an example.  This way I can keep my newsletter to a manageable length that I can format for easy scanning, and still include enough valuable information that solves a problem.
What do you think?  Let me know, I'd love to hear from you.